A team of divers have recovered 48 pots and creels used for shell fishing, more than 200kg of dredging nets and several hundred metres of rope from Scapa Flow.
The efforts by the team from Ghost Fishing UK, funded by World Animal Protection, will now make the waters a safer place for divers, fish, crabs and other shellfish.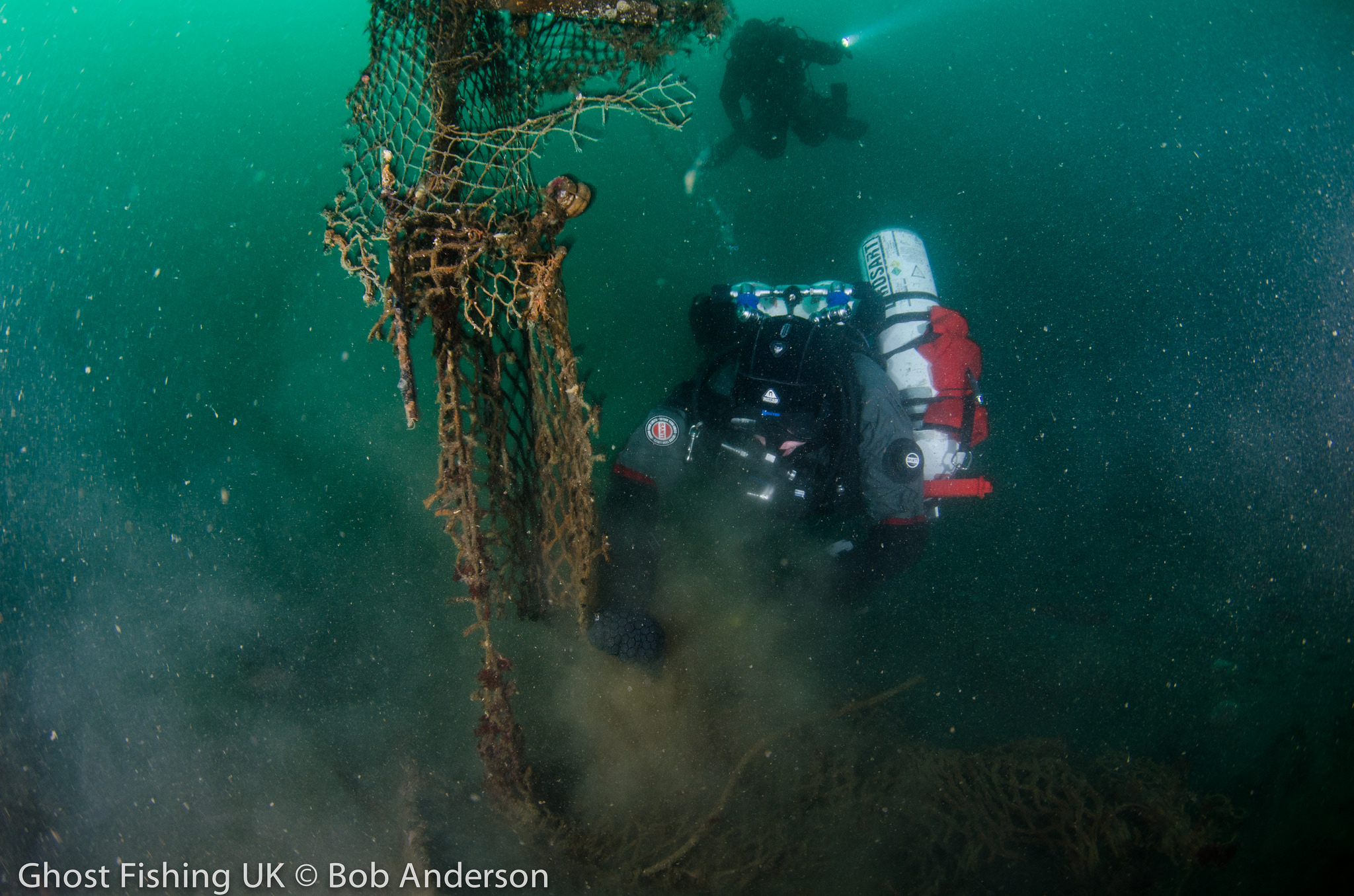 Over one week, the 12 divers made more than 150, hour-long dives to depths of 30m, the majority of which were on German ships scuttled at the end of the World War 1.
These wrecks are popular dive sites, but also act as significant traps for fishing waste, otherwise known as 'ghost gear', and other debris, some of which also comes from the diving industry itself in the form of ropes and weights used by divers to descend to the wreck and return to the surface.
Rich Walker, a senior instructor with Global Underwater Explorers, led the project, which is now in its second year.
Helped by six divers from the 2015 project he provided training on the safe removal of ghost fishing gear, and also taught the team how to legally navigate the legal implications of lifting items from the seabed.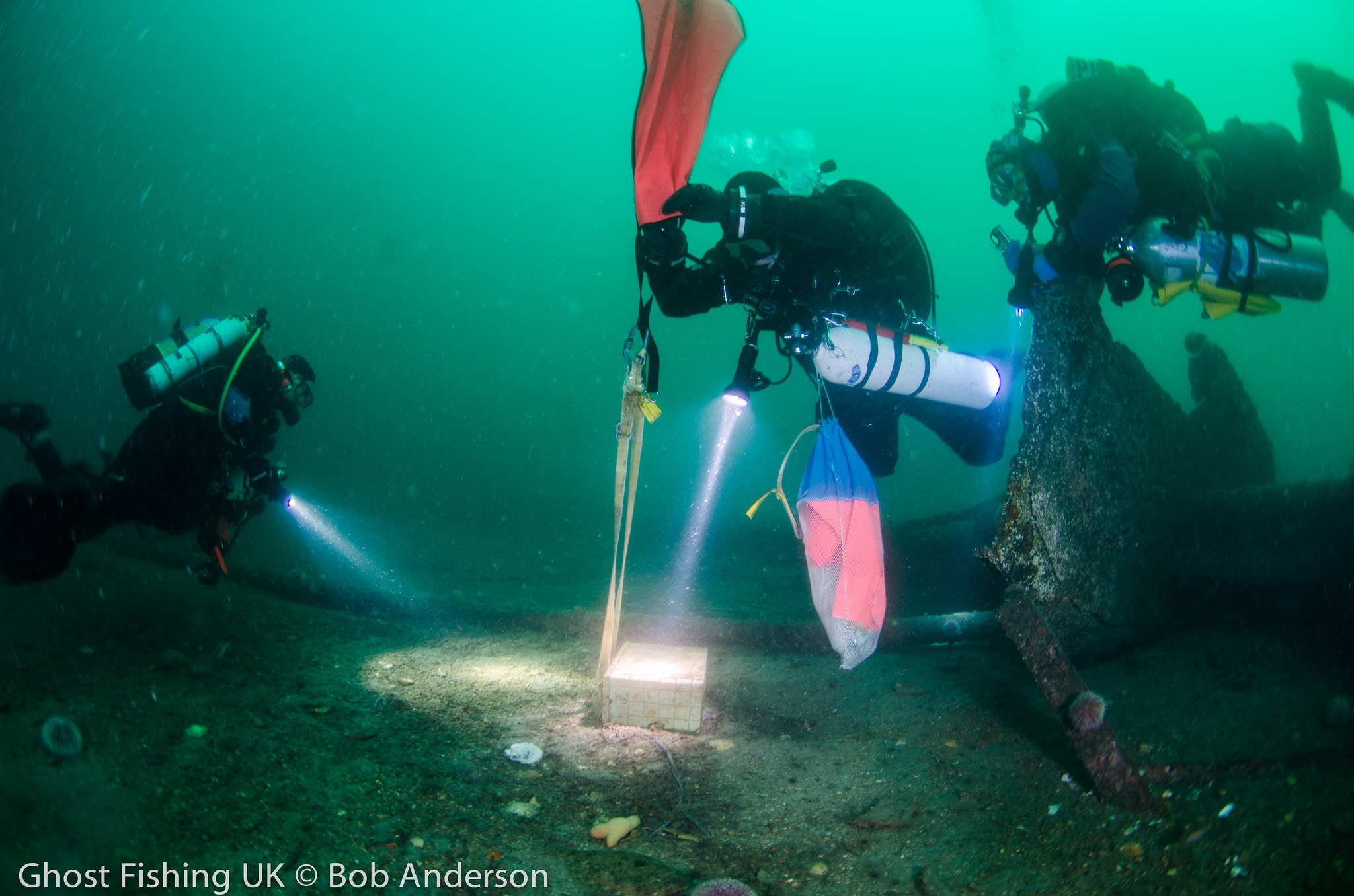 Mr Walker said, "The wrecks will also be safer not only for the animal population of Scapa Flow, but also for the divers visiting the wrecks. Fewer stray ropes mean that the risk of getting tangled up is much lower now thanks to our efforts."
Christina Dixon, UK campaigns manager from World Animal Protection, the animal welfare organization that funded the project, said: "This is the second year we have been involved and we are very pleased with the result. The ghost gear recovery makes the waters of Scapa Flow a safer place for marine life and the fresh research means that we are one step closer to eradicating this problem in the future."
The ghost gear was recovered onto the deck of MV Halton, skippered by Bob Anderson.
He has commissioned the "Bigscapacleanup" website and app to help collect data on ghost gear seen by recreational divers on the wrecks. Divers can log what they see in a simple website, and then the Ghost Fishing UK team can recover the gear in a timely and efficient manner.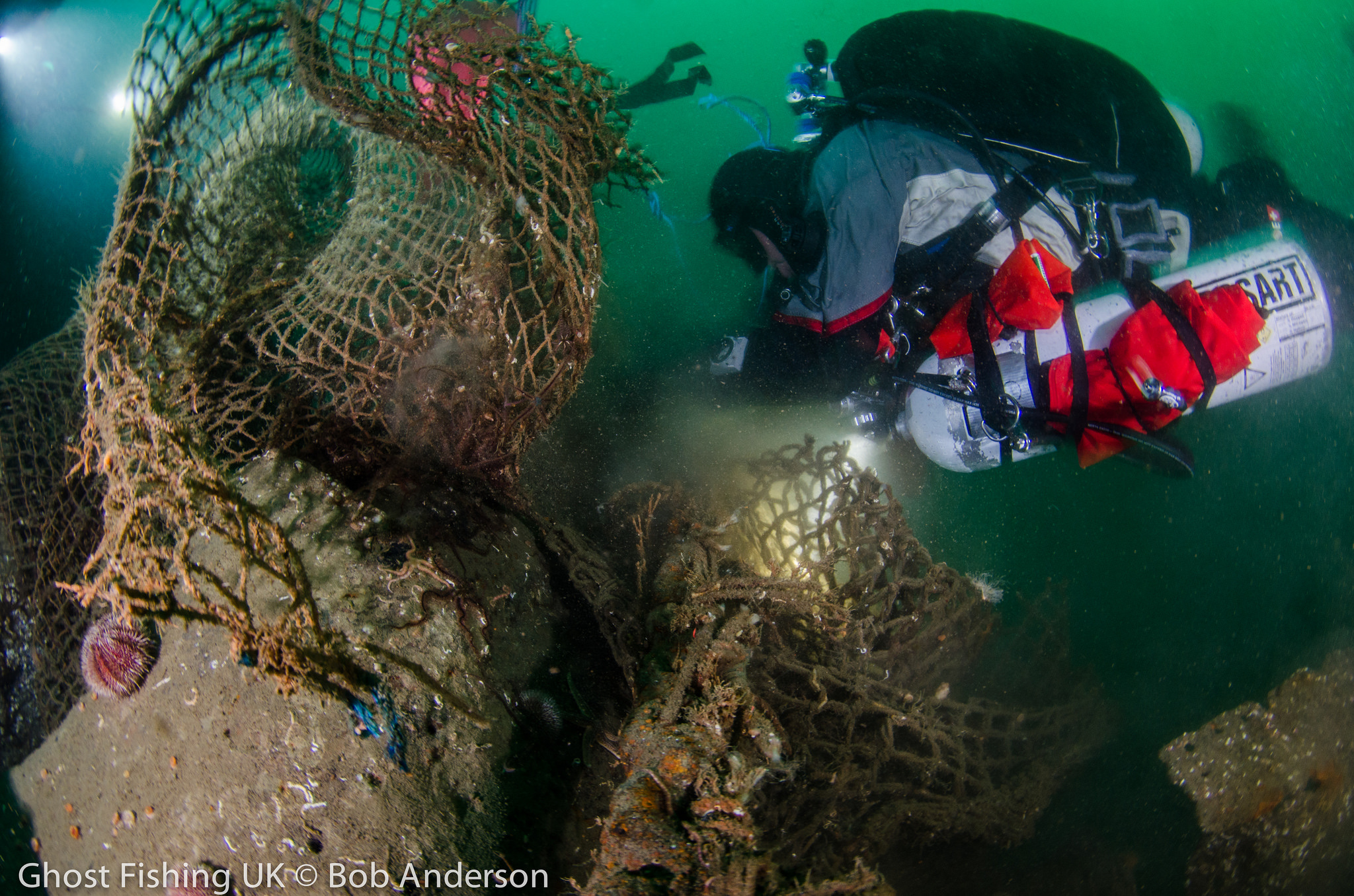 Mr Anderson added "Every now and then a group of people come along that add something a little special to the proceedings and for Ghost Fishing UK 2016 I was proud to host that motley ragtag bunch.
"Between them, Ghost Fishing UK cleared a large swathe of assorted debris from the wrecks of Scapa and left a little corner of the world in a better place having had a spring clean.
"There are less snags to trap the unwary, less plastic stuff to look unsightly and an ongoing program of underwater clearing projects around the UK is starting to form from these small beginnings in Scapa Flow".