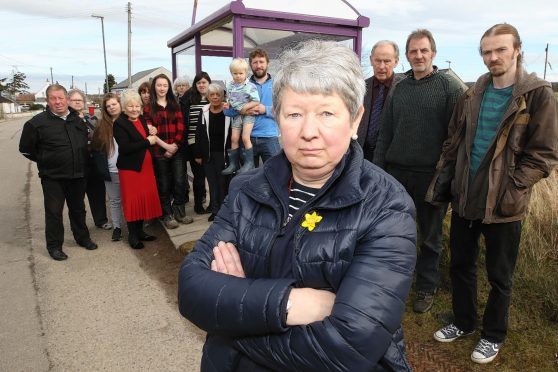 Iain Ramage
A village has lost its battle to save a busy bus link, leaving commuters with no choice but to drive to and from work in Inverness each day.
Stagecoach has "reluctantly" withdrawn two services that benefited Culbokie on the Black Isle, following a change of operators in the wake of a routine council tendering exercise.
D&E Coaches' successful bid for the 21 and 22 contracts will mean the loss of a three-times-a-day special diversion through Culbokie.
It is understood customers boarding the route further north had complained about the regular detour while en route to the city.
Community councillors and other residents have fought for some months to retain the "25X" and "25U" services.
Regular Culbokie bus commuter Alison Lowe, 64, said: "I am really disappointed Stagecoach can't find it in their heart to make a small detour for the sake of folk in Culbokie who don't have alternative means of transport.
"I'm disheartened that more disadvantaged folk, including people with learning difficulties and pensioners, have been handed yet another disappointment."
A spokeswoman for Stagecoach North Scotland responded: "In light of a significant change in the number of services we operate on behalf of Highland Council, we've had to undertake a review to ensure it continues to be viable.
"From April 24, our current services 21 and 22 will no longer serve Culbokie as a result of the recent council tender process."
Local Ferintosh Community Council leader Bruce Morrison said: "The commercial reasoning is that since they've lost the 21 and 22 services, they would lose the Megarider tickets covering all routes and the higher per journey charge of a single ticket wouldn't compensate.
"They don't accept that the number of Culbokie passengers on one of the morning buses is just under 50% of the total passengers."
He urged campaigners to pursue the fight, via Highland Council, in the hope of persuading Scotland's traffic commissioner to intervene.