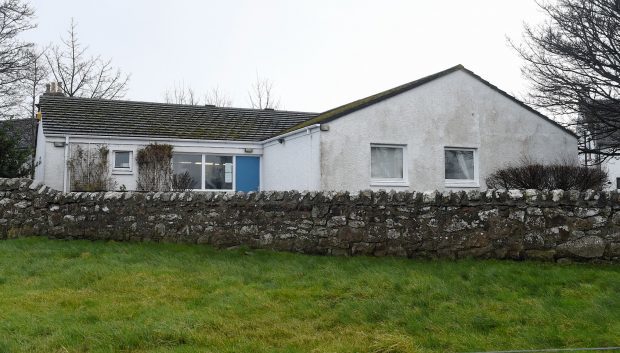 A question mark was last night hanging over the future of a Black Isle doctors' surgery after the local GPs said the current model was "no longer sustainable".
Staff at Cromarty Medical Practice have announced that the existing partnership will end on June 30.
They said that chronic recruitment problems had meant that staff could not move jobs or retire, and that the "only alternative" was to hand the practice to NHS Highland.
The health board moved to reassure patients that "alternative arrangements" would be in place in time for the handover.
However, a spokesman added that they "will have to think quite differently around what the new model will look like".
The changeover was revealed in a statement by local GPs Susan Wilson and Gail Haddock, and nurse Isobel Graizer.
They said: "Cromarty Practice has for several years had difficulty in recruiting medical staff.
"We have tried to link up with neighbouring practices with regard to working together in a larger grouping, but unfortunately this was not possible at the time, and so was unsuccessful.
"This means that it has been impossible for any of the current clinical staff to move on to new jobs or retire, as the practice has been unable to replace them.
"Therefore as the current model of care is no longer sustainable, the only alternative left to us is to hand the practice over to NHS Highland and allow them to seek a solution regarding the forward planning of Cromarty Surgery."
NHS Highland's clinical director for south and mid, Dr Stewart MacPherson, said a new model would be development for the community.
"Staff at the Cromarty Practice have always provided a great service to their patients and I know they will be very disappointed about the change," he said.
"I would like to take this opportunity to thank Dr Susan Wilson, Dr Gail Haddock, Practice Nurse Isobel Graizer and all members of the practice for their years of service.
"Not only have they been ambassadors for local patients, they have made an active contribution to board-wider discussions. I wish them every success for the future.
"I would like to reassure patients that alternative arrangements will be in place by 1st July 2017.
"However, going forward we will have to think quite differently around what the new model will look like, and I want to reassure patients that the board will be responsible for providing the service."