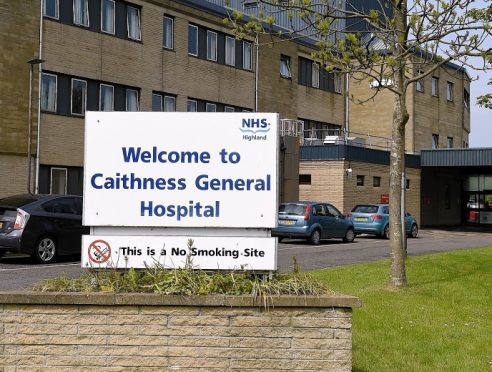 Caithness campaigners warned NHS bosses yesterday that "the gloves are off" in their battle against health reforms.
They have quit a forum created to discuss maternity services, are organising a postcard petition to Holyrood and have begun formalising general election plans.
The pressure group, the Caithness Health Action Team (Chat), has also snubbed an invitation to talks with local SNP MP Paul Monaghan.
The row stems from what it considered the "downgrading" of maternity services, a growing dependence on 100-mile patient transfers to Inverness and increasing concern that services at Dunbar Hospital in Thurso are being "run down."
A postcard mailshot will feature "attention-grabbing images" highlighting "why centralisation of health services is unsafe."
Spokeswoman Kirsteen Campbell said: "We'll still have routine meetings with NHS Highland but the maternity and gynaecology working group is a distraction from our core mission which is campaigning against the maternity reforms. We'll focus our energies on campaigning – we're taking the gloves off."
She acknowledged that health is a devolved issue and denied that the electoral ambition was anti-SNP.
"It's to get the Scottish Government to sit up and take notice," she said.
Mr Monaghan, the Caithness, Sutherland and Easter Ross MP, said: "The SNP are committed to the delivery of safe and effective medical services and I'm in daily contact with NHS Highland. Our work recently secured a £400,000 increase in spending in ambulance services in Caithness.
"Many will rightly question Chat's objectives in suggesting the plan to have a candidate – or endorse a political candidate – are anything other than anti SNP when health is a devolved issue."
He said Chat had declined his recent invitation to talks. Mrs Campbell said she had waited more than a year for a response to an email requesting a meeting.
A spokesman for NHS Highland said: "We're surprised to hear Chat is walking away from a group committed to delivering improvements. It's even more surprising given that it requested that the group be set up.
"However, we're pleased with the efforts being made by other community members and have already made good progress.
"It's our intention to go out to wider consultation to seek views on possible options for any redesign and that will include Dunbar."