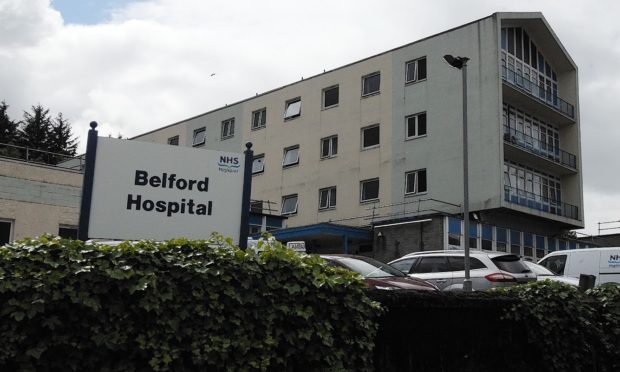 A ward at the Belford Hospital in Fort William which was closed following an outbreak of flu has now reopened.
Ward 1 was closed to new admissions after a number of patients were diagnosed with flu.
Three patients tested positive for the infectious viral illness while others have experienced respiratory symptoms.
As a result of the outbreak, visitors to the affected ward were kept to an absolute minimum and relatives and friends asked to stay away unless in special circumstances.
Members of the public are asked not to visit the hospital if they have respiratory symptoms or symptoms of diarrhoea and vomiting.
Anne Boyd-Mackay, rural general hospital manager at the Belford Hospital, explained that there is an increased rate of flu currently circulating in the local community.
And the hospital is keen to limit the spread as much as possible.
She said: "By restricting visiting to the affected area it helped hospital staff protect the health, privacy and dignity of our patients.
"We fully appreciate that there are circumstances when visiting is of benefit to both patients and their families. We always look on these on an individual basis and they can also be discussed with the nurse in charge."
Flu symptoms can usually be managed at home by resting, keeping warm and drinking plenty of fluids in order to prevent dehydration. Paracetamol can also be taken to help ease some of the symptoms.
A spokeswoman from NHS Highland said yesterday: "The flu outbreak at the Belford Hospital is under control and, following a deep clean, the ward has reopened to admissions.
"The number of confirmed cases remains the same at present."