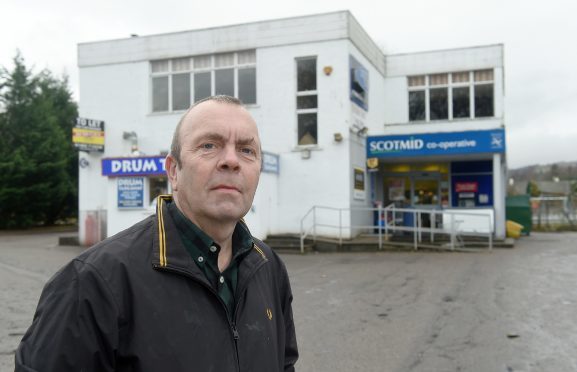 Dozens of locals in an Inverness-shire village have fallen victim to a financial scam where withdrawals worth thousands of pounds were were attempted on bank accounts.
Victims have reported amounts of between £116 and £120 taken out of their account as a result of requests from Mumbai in India, with around 50 people claiming to have been affected.
Dave Bell, 51, was one of the lucky ones to have been warned in time by his bank of the unusual transaction requesting £118.
He said: "I was made aware an attempted fraudulent withdrawal had been made by a text message I received from my bank, Santander, on Saturday, December 30 at 8.30am. The message asked if I recognised a withdrawal from my account that morning for £118. When I replied no, they than rang me to say the attempted withdrawal for £118 had been made that morning in Mumbai.
"I've no idea how these things work. It does seem a bit odd though that a small village in the Highlands was targeted."
Liam Robertson, 20, has been left £260 out of pocket following an unnoticed transaction by his bank from the Indian city.
He said: "I check my online banking account regularly but I checked because my younger brother almost had money taken out his account. He got a phone call asking if he had tried to take money, £116 out the bank and when he said no they stopped it.
"I phoned up the bank and told them I had money taken out my account and they were like 'that is weird'. It's quite worrying because it's theft, they have stolen from you and you don't know who has done it."
Although fraudsters have many ways of gaining card details, many of the victims used a cash machine in the village on the same weekend in August, about the time of the local Highland Games.
Some worry that one possibility is the machine might have been tampered with at some point.
However, a police spokesman said: "We can confirm that a number of reports have been made to Police Scotland about suspicious banking activity on the accounts of residents in the Drumnadrochit area.
"None of the cases reported to police have resulted in money being taken from accounts.
"Officers have subsequently checked ATMs in the area for any signs of tampering and nothing has been found."
The company who owns the ATM did not respond to a late request for comment last night.