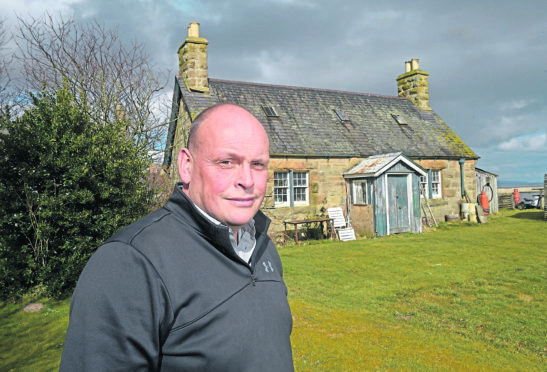 East Sutherland is poised to get its controversial new golf course after the latest twist in the saga of Coul Links – but acrimony remains in the decision's wake.
Highland councillors yesterday went against planners' recommendations to refuse consent for the 18-hole links course near Embo on environmental grounds and approved the proposals.
The course will be built on a stretch of land covered by numerous conservation designations.
Councillors to make final decision on Coul Links golf course plans
North Planning Area committee councillors held a special meeting to consider the case after it was deferred earlier this month for the Scottish Environmental Protection Agency (Sepa) to consider new evidence produced by Not Coul, campaigners against the development.
Sepa had posed no objections to the proposal , and stuck to its view after considering the new information.
The development must now as a matter of course go before Scottish ministers, who could decide to call it in for a public inquiry.
Not Coul, fronted by ecologist Tom Dargie, said he hoped the ministers would call it in.
He said he felt the 200 page document of environmental arguments against the development had not been taken into proper consideration by the councillors.
Councillors said that although appreciating the environmental concerns, on balance they supported the economic and employment boost the course would bring to the area.
A lone official voice against the development was that of Black Isle councillor Craig Fraser.
He said: "SNH have upheld their objection on the grounds of the permanent destruction of seven hectares of sand dune habitat across the area, amounting to 7% of the site.
"I totally understood the socio-economic benefits but this site has numerous environmental designations, and I felt the objectors needed a voice."
Todd Warnock, co-developer with golf course moghul Mike Keiser, was jubilant.
He said the development would show more care and concern for the environment than those who had given it its designations.
He priced the resort at upwards of £6 million, and said his pockets were "deep enough" to mitigate any environmental concerns.
He said: "Coul Links is an extraordinary site ecologically and our plans will improve it. We will disturb 13.4 hectares of dune habitat, but we will improve 20 hectares and provide a site management plan in perpetuity."
Mr Warnock said he hoped opponents of the course would work with them "to make the project a huge success".
After the decision, Highlands & Island Green MSP John Finnie said he hoped Scottish ministers would step in.
He said: "This is a disappointing but unsurprising decision by councillors who are too easily swayed by flimsy promises of jobs, regardless of the cost to an irreplaceable wild landscape and the nature and tourism that it supports."