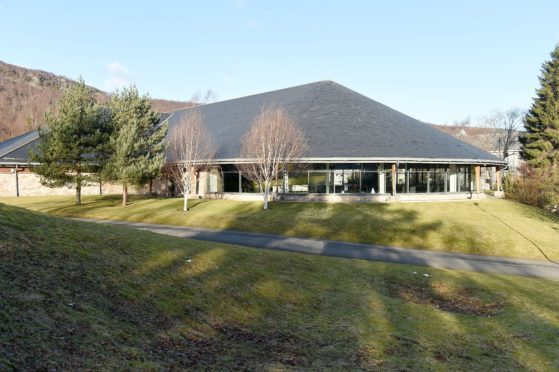 Aviemore families face a 30-mile round trip for affordable swimming facilities after it was officially announced yesterday that Macdonald Aviemore Hotel and Resort would cease to allow access to High Life Highland users.
The current agreement between Highland Council's arms-length company High Life Highland and the resort will terminate tomorrow – leaving local cardholders facing a trip of 15 miles to their nearest swimming pool at the Craig MacLean Centre in Grantown on Spey.
As a gesture of goodwill, the Macdonald Resort has said it will retain free access for Aviemore Primary schoolchildren to continue their swimming lessons.
Gordon Fraser, deputy chairman and managing director of Macdonald Hotels and Resorts said; "We are hugely disappointed that we have been unable to reach a reasonable, sustainable solution to this unfortunate situation.
"We were very keen to continue to support the High Life scheme but were simply unable to make the numbers add up."
The announcement brings to an end three years' worth of swimming provision at the resort, which had been extended until this Friday as council chiefs and resort representatives met to try and iron out a new agreement.
Councillor Bill Lobban, convenor of Highland Council and local ward member, said: "I am hugely disappointed that at the 11th hour, and despite the Council understanding a deal acceptable to both parties had been reached, the resort have walked away from a proposed agreement.
"The council has done its utmost to continue access to the pool, through months of negotiation, significant concessions on its part, and a proposal which would have provided a significant increase in income to the resort.
"I don't believe the council could have done any more to reach an agreement, and the local community will rightly be concerned about the loss of swimming facilities as a result."
A petition had been launched by community councillor Joe Kirby back in May aimed at securing the future of the town's only swimming facilities. Over 640 signatories backed the petition which led to a two-month extension of use for High Life Highland members at the facility.
Kate Forbes MSP said: "I hope that the council administration will now put forward fresh ideas on alternative pool provision for Aviemore.
"Since Aviemore lost its last swimming pool, the council and partners have had years to strategically plan for a new one. Now is the time to take that seriously."
Gordon Fraser, of Macdonald Hotels and Resorts, said what the council was offering was "unacceptable".
He added: "We explained in detail to the council at several meetings that the resort's costs had rocketed by over £1 million in the last 12 months due to increases in wages, energy bills and rates. Our rates bill alone, which goes directly back to the council, has increased by 55% compared with our bill in 2017- that's £214,500 in additional rates alone.
"It's clear when taking these huge increases in our costs into account that the council's offer of an inflation-only increase on the High Life contract was simply unacceptable.
"We offered the council a one-year deal with the prospect of renewing it on an ongoing basis and are extremely disappointed that the council rejected it, but given the massive hike in our own costs we were simply unable to swallow the council's proposed fee structure.
"This is a terrible shame as it is the local people who will lose out but we have to ensure, for the sake of our 300 employees and to maintain the enormous economic benefit the Resort provides to Aviemore, that our finances are sustainable for the long term.
"As a gesture of goodwill, we intend to maintain free access for Aviemore Primary schoolchildren to continue their school swimming lessons three times per week on a like-for-like basis and we hope the Council will agree to this proposal."