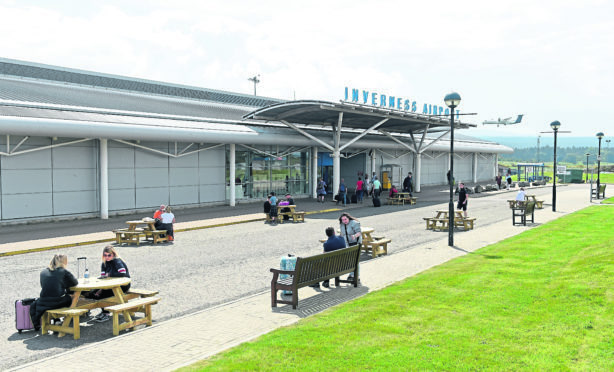 Six airports in the north will be closed on Thursday as a result of the strike by air traffic controllers.
Benbecula, Dundee, Inverness, Kirkwall, Stornoway, Sumburgh will not be receiving flights.
HIAL airports at Wick John O'Groats, Barra, Campbeltown, Islay and Tiree are not affected by the industrial action and will remain open.
Saying it was working hard to resolve the dispute, HIAL managing director Inglis Lyon said: "We sincerely regret this escalation of the pay dispute by Prospect members and apologise for the inconvenience that this has caused our customers.
"We continue to work closely with our airlines to mitigate the effects of strike action and I wish to thank them and all our staff who have worked extremely hard to implement contingency measures.
"We are disappointed that our efforts to provide possible solutions have been rejected by Prospect and its claim has not altered and remains a wage increase of at least 10%.
"We believe HIAL air traffic controllers are well remunerated and have already accepted a pay increase backdated to April 2018.
"From the outset the union has repeatedly cited pay differentials between our staff and controllers working in Edinburgh, Glasgow and London. Air traffic movements make this comparison misleading and unrealistic.
"Furthermore, the evidence from the analysis of air traffic controller pay at non-HIAL airports jointly undertaken by HIAL and Prospect did not support a double-digit wage award.
"There is no evidence to support Prospect's claim and quite simply, HIAL cannot offer a double-digit pay increase.
"I urge the union to consider the best interests of all their HIAL members, our communities and those with a stake in the long-term future of air services in the Highlands and Islands and moderate its claim to help us jointly resolve matters.
"Unless Prospect temper its claim and HIAL is afforded flexibility around the implementation of the Scottish Government's public pay policy, I do not see a quick resolution to this dispute."
David Avery said: "More than 90 per cent of our members rejected the pay offer made to them by HIAL, to say anything else is disingenuous.
"The Air Traffic Controllers have not accepted any offer."