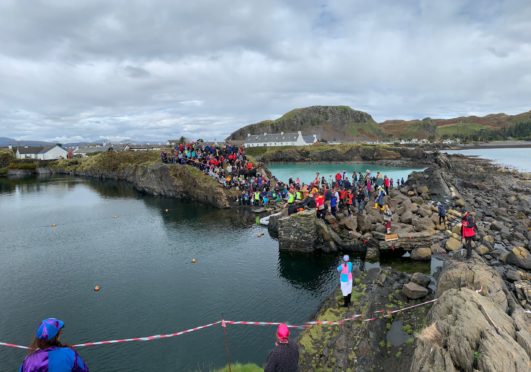 Hundreds of people descended on Easdale during the weekend for a shot at glory in the world stone skimming championships.
The art of skimming stones has been a joyful pastime for generations of folk; however, for one weekend only, it becomes the source of excruciating competition, resulting in much agony and jubilation for competitors.
The event, which dates back to 1983, took place once again on the small island of Easdale, located near Oban.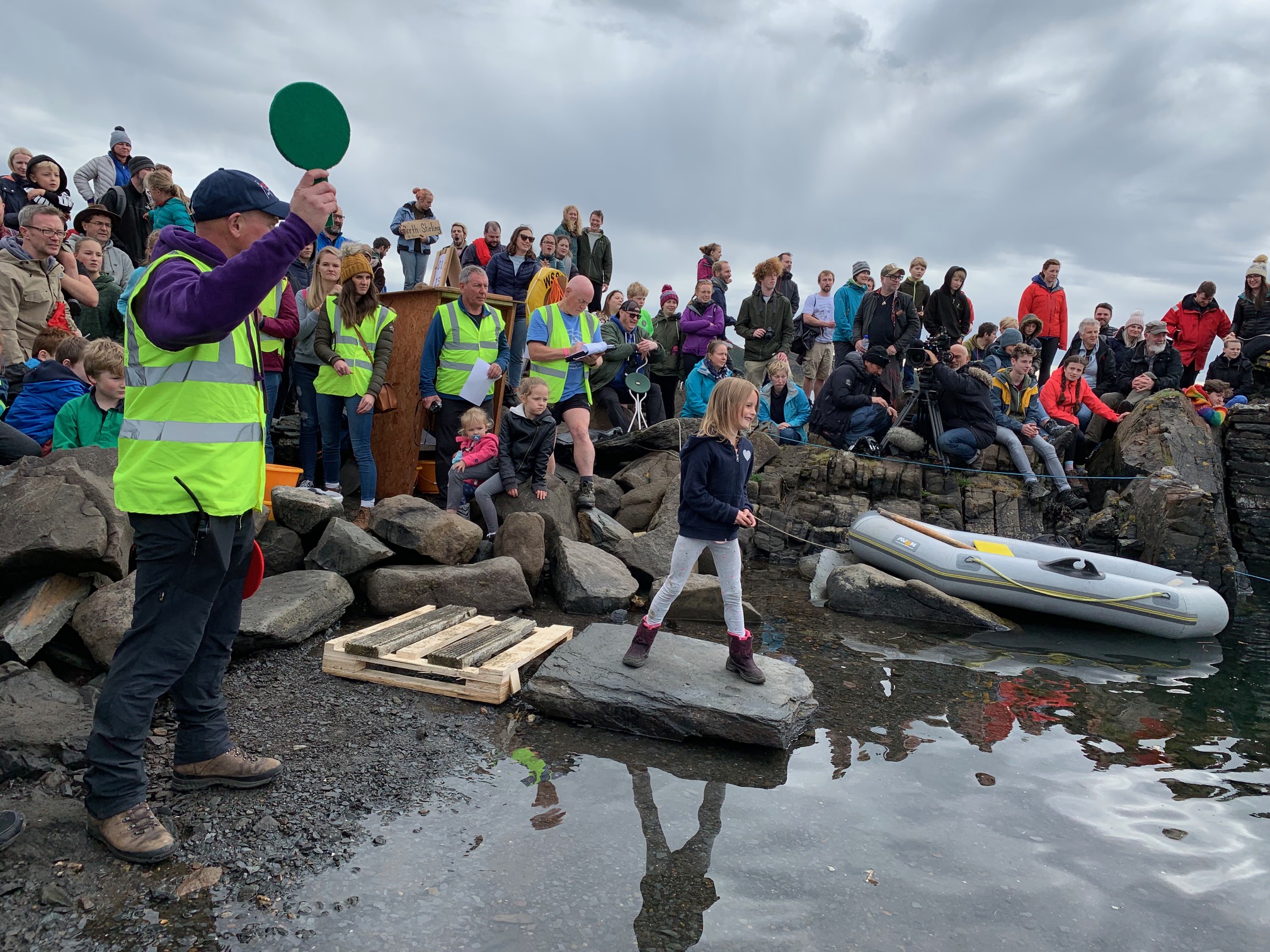 The event is staged annually in a quarry on the island and attracts an influx of competitors, helping the island's population swell for one weekend only, with this year's event again capped at 350 and attracting teams from as far afield as Sweden, Germany and Hungary.
The rules are fairly simple – all stones must be of naturally formed Easdale slate and be no more than three inches in diameter.
Every contestant gets three skims per session and the stone must bounce on the surface of the water no less than twice before being considered a valid skim.
The length of the skim will be judged to the point where the stone sinks into the water. The longest skim in each category will be deemed the winner.
The party spirit was ignited on Saturday night with a performance from the rock quartet None The Wiser at the pre-skim party in the Easdale Community Hall, before the championships proper got underway at 10am yesterday.

Hordes of competitors and tourists arrived off the 9.15am sailing from the mainland in preparation for the day's action.
In total, 11 competitors made it through to the toss off where overall winner for the second year in a row, Hungarian Peter Szep, hit the back wall – situated 65 metres away – an incredible three times.
Organisers hailed the spirit of the event, with Donald Melville saying: "It was absolutely fantastic yet again. Everyone just had a ton of fun and really enjoyed themselves right from the kids to the older folk.
"The population of the island increases by tenfold each year and we must have been near capacity with the numbers taking part.
"It is a real team effort and, without the 30 to 40 volunteers, we would be stuffed.
"We will have a few weeks off now before preparations for next year really kick in."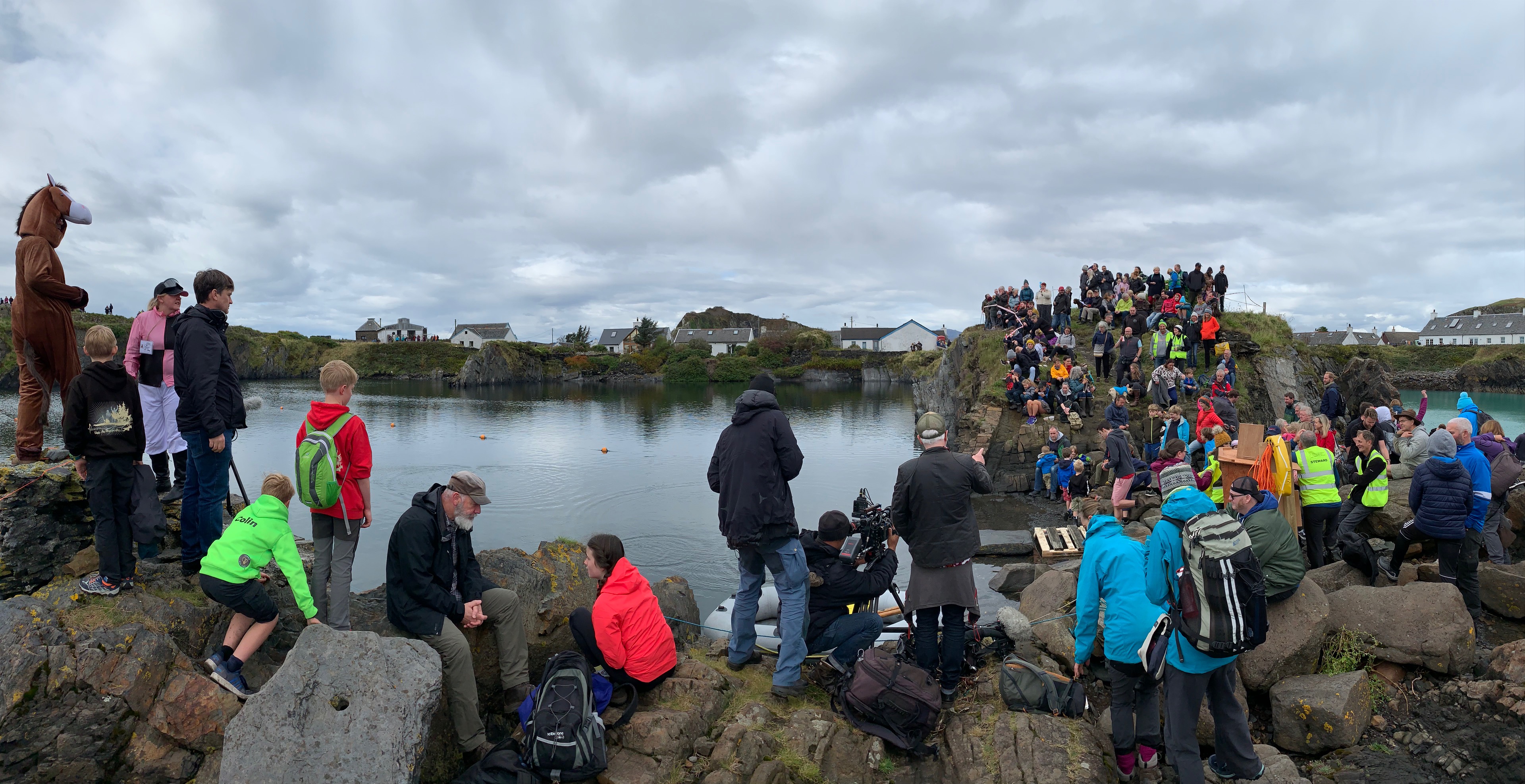 Despite its extensive history dating back as far as 1983, the event lay dormant for several years before being resurrected in 1997 by the Easdale Island Community Development Group.