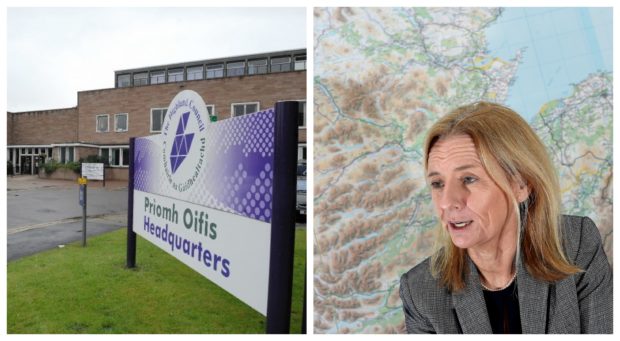 Two north charities are benefiting after generous employees at Highland Council dug deep.
Staff at the local authority's headquarters in Inverness have been fundraising for the Highland Hospice through a charity raffle, coffee morning and pantomime. From those events they managed to collect £6,868.51.
A number of council offices also took part in the MFR Cash For Kids Mission Christmas Appeal and staff and members donated hundreds of gifts, which will be given to disadvantaged children in Highland, Moray and Aberdeenshire.
Around 5,578 children will each receive gifts of up to the value of £50 this Christmas thanks to the annual fundraiser. Thanks to donations from Highland communities 4,966 gifts will go to children in Highland.
Highland Council Chief Executive Donna Manson said: "We are so proud of our staff and members who have not only donated a large number of gifts to the MFR Mission Christmas appeal, but also donated a huge total to the Highland Hospice.
"We know how expensive this time of year can be and people's generosity particularly at this time is incredible. We also know the festive season is not a happy time for everyone, but I hope the generosity of our staff, members and our communities will provide some Christmas cheer for those less fortunate."
Lyndsay Rose, charity manager of MFR Cash for Kids, said that the donations mean so much to local children.