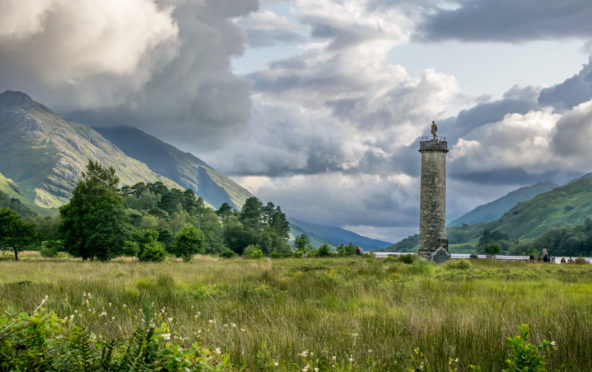 The caretakers of the centuries-old Glenfinnan Monument have found it remains structurally sound despite beginning to replicate the Leaning Tower of Pisa.
It was built in 1815 to commemorate the raising of the Jacobite Standard by Bonnie Prince Charlie in 1745.
At the pinnacle of the monument stands a lone, kilted Highlander as a poignant reminder of the clansmen who gave their lives to the doomed cause.
Two centuries on, the 60ft Lochaber tower on the banks of Loch Shiel has suffered structural movement, giving it a lean – if a less pronounced one – akin to Pisa's free-standing bell tower.
The Scots' monument is now leaning just under one foot from its vertical position.
Following a six monthly survey carried out by caretakers The National Trust for Scotland prior to lockdown, the charity said it was delighted to confirm the 205-year-old tower remains structurally sound.
Taking to social media, the conservation charity said it was "positive news" there had been no significant movement of the monument in recent months, as efforts to preserve the historic structure continue.
Emily Bryce, operations manager for Glenfinnan, said: "Ultimately, the Glenfinnan Monument has been here 205 years and we don't think it is going anywhere soon, but we will continue to keep an eye on things, as seasonal high tides and floods all have the potential to impact on its foundations.
"As a charity, we're so grateful to all of our supporters who help us carry out these important conservation tasks to protect Scotland's special places for future generations."
The monument – which attracts thousands of visitors each year – underwent a £170,000 renovation project in 2016.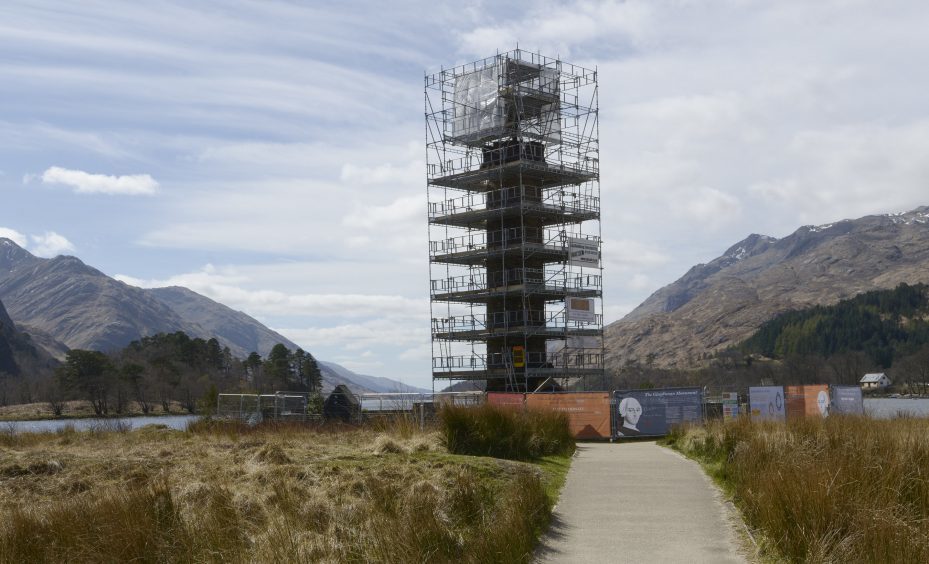 During the programme of works, the charity installed an innovative system to monitor the movement of the attraction.
A number of laser points were installed at the top and bottom of the high tower, with readings taken every six months between these and fixed ground reference points to establish the monument's movements.
The charity believes the misalignment is likely to be caused by the sandy soil at the foot of Loch Shiel.
It is, however, confident the small 'bothy' building formally attached to the tower may have provided additional support for the structure.
Councillor Andrew Henderson praised the efforts of the conservation charity in preserving the iconic building.
He said: "The charity have put a lot of work into it. They are certainly looking after the building as we would expect them to.
"Anyone who understands the Highlands known it's such an iconic monument there.
"It is important to me and to most people in the Highlands that we don't forget these important events, as it signifies the last battle that ever happened on Scottish soil.
"People did build things properly at one time and there was a lot of effort put into that building.
"Anyone who has ever been up it can see the intricacy of the work that was involved.
"For such a small area, with so few people living there, its got such a claim to so many iconic things."