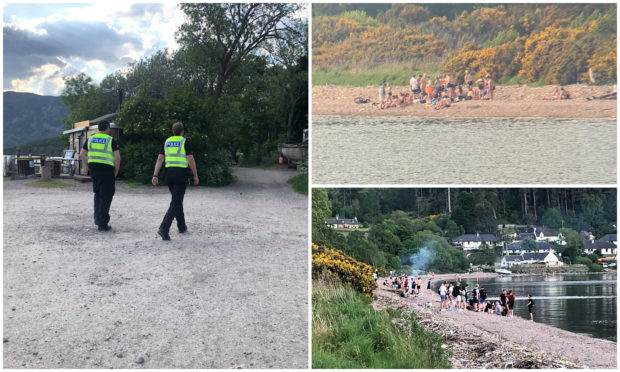 Local leaders have expressed their disappointment amid claims group of youths flouted social distancing guidelines late into the night at Dores Beach.
Fears tighter lockdown restrictions could be implemented have now been raised following the incident on Monday evening.
Large volumes of litter were left at the Loch Ness beauty spot, with alcohol containers and spent barbeques scattered across the area, popular with families and dog walkers.
Glass bottles were broken over paths with rubbish bags thrown into bushes, with some of the group relieving themselves in a children's play area as there are no fixed toilet facilities available.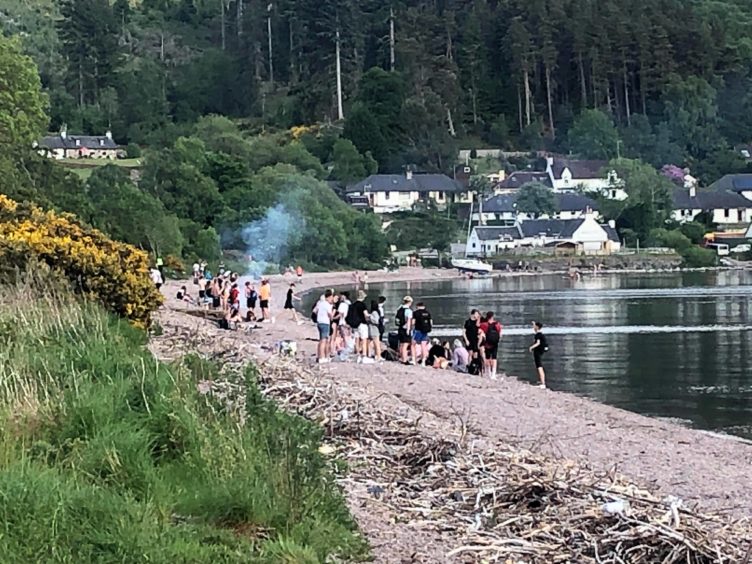 Police were called and spoke to the youths regarding physical distancing.
They said groups began to disperse soon after.
Sergeant Brian Bisset said police will continue to monitor the area during routine patrols.
He said officers will encourage compliance with guidance, adding: "We will use enforcement as a last resort only where there is a clear breach of the legislation."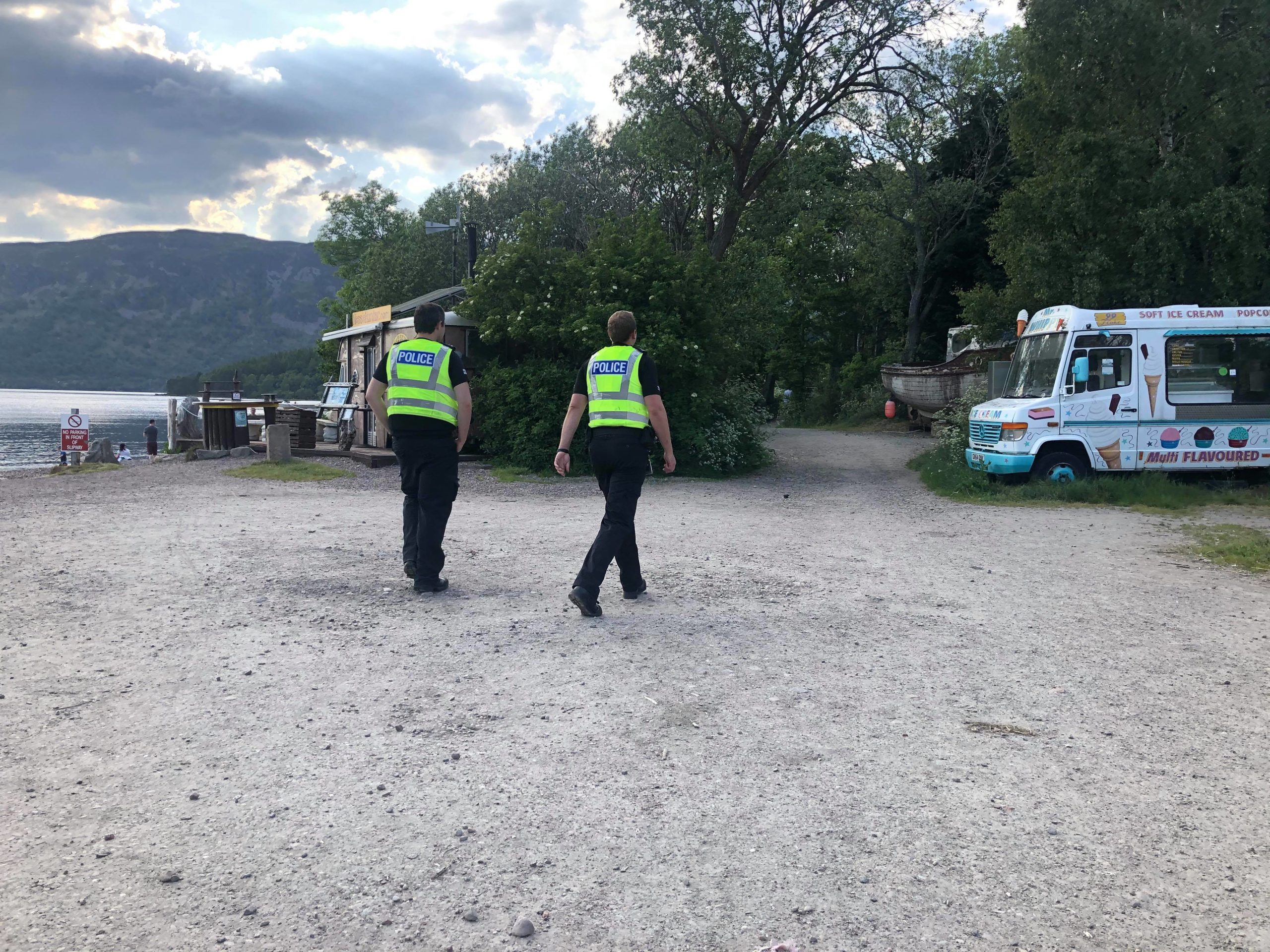 David Stewart MSP urged members of the public to stick to lockdown rules in fear of a second spike in cases across the region.
He said: "Obviously, in general, the public have behaved extremely well by sticking to the guidelines, but I am concerned that these gatherings could spark a second wave of Coronavirus.
"I realise it's been difficult for people, especially the young, but the last thing we need is for us to go back to square one and to be back into lockdown and for more lives to be put at risk."
Highland Council leader Margaret Davidson, whose ward covers Dores Beach, has also pled with members of the public to obey guidelines.
She said: "It is disappointing.
"We are on a road out just now and it won't take us too long if we just behave and keep community infection under control, but large gatherings will take us backwards not forwards."
Mrs Davidson urged locals to be "sensible and thoughtful" over the next few weeks.
She added: "People can take their exercise in areas like Dores Beach but they really must take account of the social distancing so that we can all keep the protection levels up."