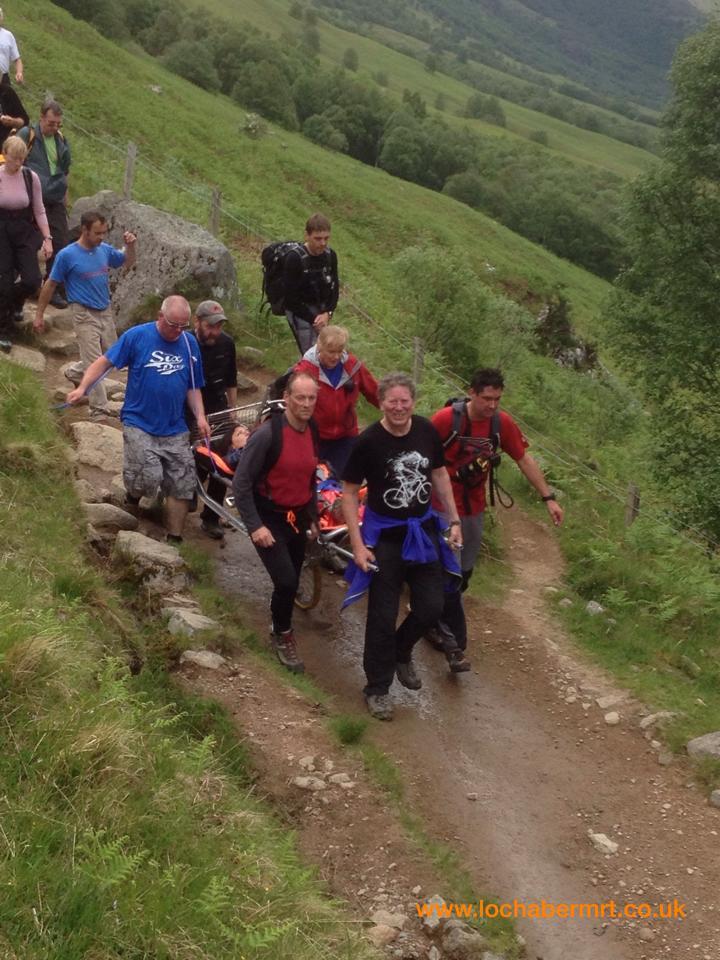 A French woman had to be carried off Ben Nevis yesterday evening after falling on the well-worn path on Britain's highest mountain.
Lochaber Mountain Rescue Team were called out after the walker injured her knee while descending the 4,009ft mountain with a group of friends.
The team stretchered her off the hill and transferred her to a waiting ambulance.
She was then taken to Belford Hospital in Fort William.
Team leader John Stevenson said accidents of this type were becoming more common as the condition of the path was deteriorating.
He said: "It is happening more regularly now as the path is getting a bit worn out.
"It is very well used, with more than 100,000 people going up the Ben every year."
Mr Stevenson said the woman had been with a group, who were all French speakers.
He said: "It seems she took a bit of a tumble on the way down and smashed her leg off a rock so she couldn't carry on.
"We received a call at about 4pm from a passer-by who stopped to help.
"They had a bit of a language problem so he called it in for them."
Mr Stevenson said the accident happened about 30 minutes from the bottom of the mountain so team members walked out with a stretcher.
No Information is available on the condition of the injured woman.