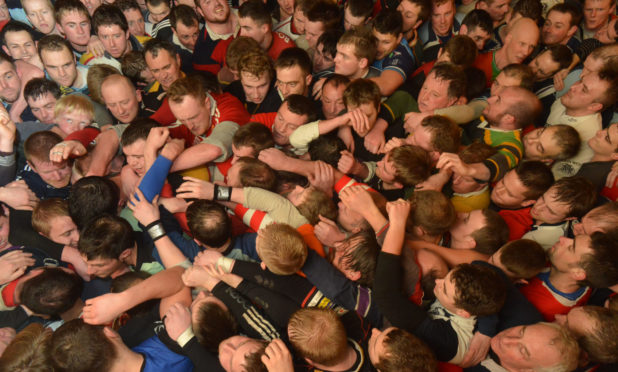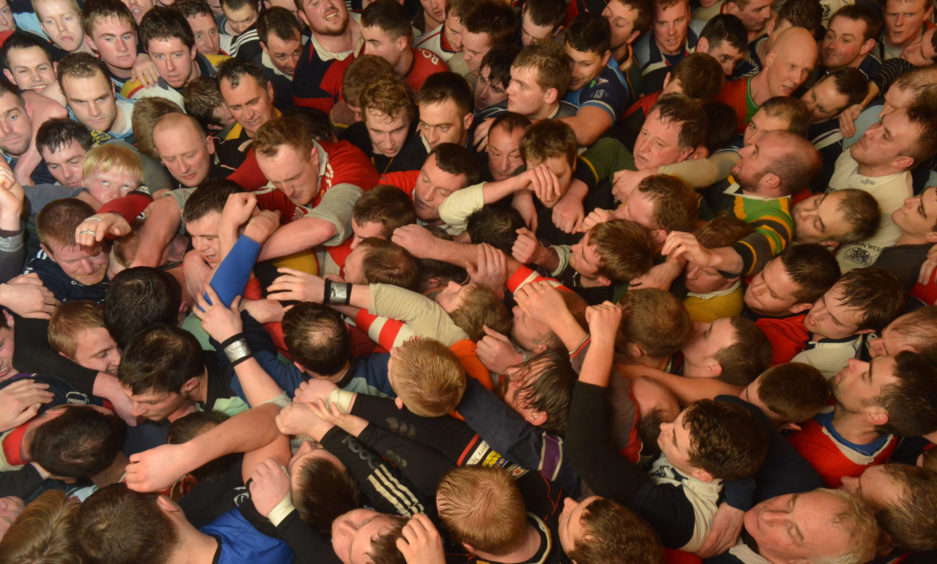 Christmas has not quite been cancelled, but it will be a very different festive season in Kirkwall after Covid-19 beat the traditional Ba' games.
Organisers had to take the "unprecedented" decision to call off the boys' and men's events scheduled for Christmas Day and New Year's Day due to health concerns.
The annual mass street match, which has its roots in the Norse era, has been held in its present form since around 1850 and previously had been cancelled only during the two world wars.
The Ba' game committee confirmed in a statement: "After much deliberation, the Kirkwall Ba' Committee has made the unanimous decision to cancel both the boy's and men's Ba' games on Christmas Day 2020 and New Year's Day 2021.
"The nature of the game and sheer numbers of those involved, both in playing and spectating, are all factors that were taken into account when making this unprecedented decision.
"Ultimately the health and well-being of the players, spectators, and the wider Orkney community, was paramount when making the decision."
It went on: "Recent cases of Covid-19 have reminded us all of how infectious the virus is and in the absence of an effective vaccine the risk of the Ba' games facilitating an outbreak in Orkney is too great.
"By being pragmatic during these unprecedented times, the future of our traditional game will be protected."
The Ba' is a battle between two teams, the Uppies and the Doonies, to get a hand-made leather ball to their respective goals at either end of the town.
Around 300 people are involved in a mass scrum that lasts on average five hours and can attract around 1,000 spectators.
Thorfinn Craigie, an Uppie who has taken part in the last 34 games, said: "It's very disappointing, but we have to be realistic and it's the safest thing to cancel. It's not an event for social distancing.
"It will be a relaxing time at home this year, just sitting, eating and drinking.
"Kirkwall will be a quiet place – we don't know what to do.
"We're a bit shell-shocked. We knew this was going to happen but at the same time it's strange to hear it finalised.
"We're now looking forward to next year and hope things will be sorted by then."
Orkney MSP Liam McArthur said the decision would "obviously have been a very difficult one for the Ba committee to make".
"I can understand the disappointment that will be felt by everyone involved with this iconic event," he said.
"However, it is clearly the correct decision given the continued threat posed by Covid-19 and the ongoing restrictions on public gatherings.
"Ultimately, the health and wellbeing of our communities comes first."