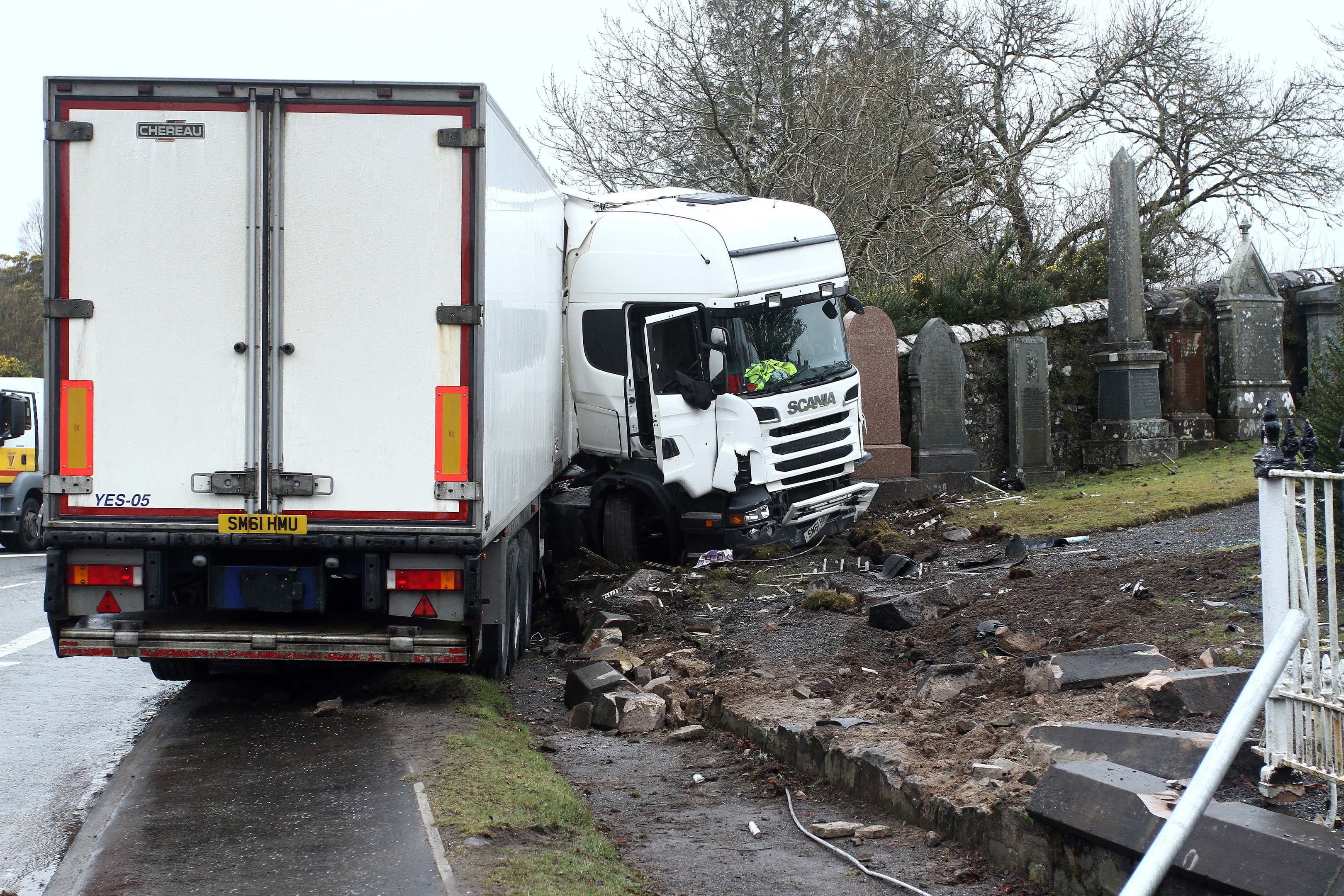 A lorry has crashed through a cemetery wall and is blocking the main road into Oban.
Police and fire crews are currently at the scene.
The accident has taken place at Pennyfuir Cemetery north of Oban on the A85 Oban to Perth road.
The lorry has gone off the road and jack-knifed, demolishing the cemetery wall.
Police Inspector Mark Stephen said that no-one has been injured and added that the road would be closed for a short time while the lorry is recovered.