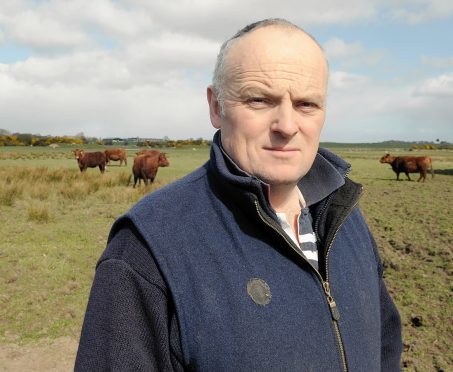 A farmer who has lost dozens of animals in train collisions has warned that a faulty fence is putting passenger safety at risk.
John Scott blames deteriorating barriers alongside a three-mile stretch of track in Sutherland for the livestock fatalities.
He said he believed "most" of the fencing needed urgent replacement and has urged Network Rail to act.
Mr Scott revealed yesterday that he lost "about two dozen" Cheviot ewes and two four-year-old pedigree Luing cows which were three weeks away from calving.
One of the cattle died instantly, while the other was so badly injured in a collision on the line it had to be put down.
The farmer leases a strip of land at West Garty between Brora and Helmsdale which borders the Inverness-Thurso Far North Rail Line.
Mr Scott, who also runs his own farm at Fearn in Ross-shire, said: "The top priority has to be passenger safety.
"What's happened is demoralising. It's a time of year when we're putting in big hours. To get something like this, which is avoidable, is really frustrating.
"Since we've farmed there, we've been trying to get Network Rail to redo the fences.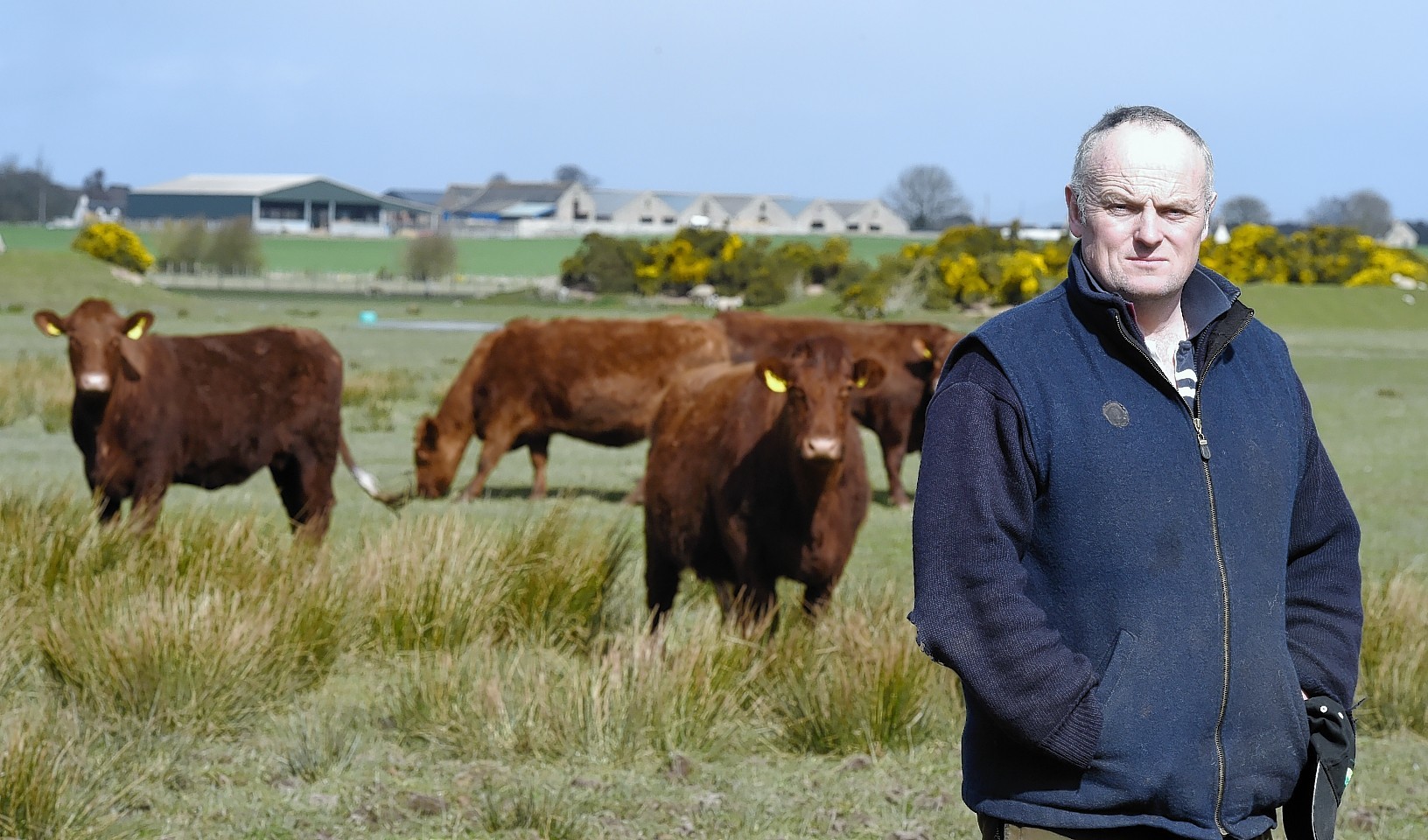 "They're old, we've had various issues with sheep getting out and this is the first time we've had a fatality with a cow."
He added that he was "not jumping up and down about it" but keen to work with Network Rail to solve the problem.
"We need a solution that keeps our livestock off the line, ensuring that their passengers are safe – that's all we're after," he said.
"It is their responsibility to maintain fences along the rail-side.
"We just want to get some dialogue going and get a timescale on this.
"We winter our cows out in the sand dunes because it's great. There's shelter there, it's dry, it's a good place to calve them and we always use that part throughout the winter. But we don't seem to be getting anywhere.
"Full credit to the local Network Rail guys. They're asking for action as well, but we just don't seem to be getting it."
And last night, Network Rail offered the farmer some hope.
A spokesman for the track owners said: "We have over 2,500 miles of line-side to inspect and maintain across Scotland and we dedicate significant resources to fencing renewals each year.
"We're currently putting plans in place to upgrade fencing on the Far North Line around Helmsdale and expect those works to take place this summer."
Mike Lunan, a lay member of the independent Office of Road and Rail regulation authority's safety committee, said: "If I were losing livestock at this rate I think, at some time during those three years, I would have been rather more vigorous than just trying to contact Network Rail.
"I'd have been going, banging on someone's desk and saying 'put this right tomorrow'.
"I'm slightly surprised that Network Rail isn't saying they'll have someone out there this week."
Network Rail said anyone with concerns about its infrastructure and fencing could raise them by contacting its 24-hour public helpline on 03457 114141.