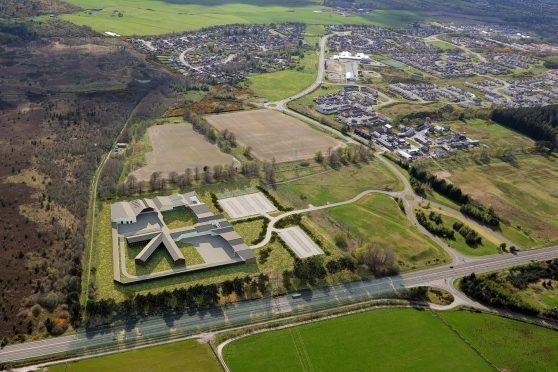 Prison chiefs have reaffirmed there is no "Plan B" if Milton of Leys is rejected as the site for a controversial £66million Inverness jail.
A public consultation will be held tomorrow between 2pm and 7pm at Inshes Church and the prison service has indicated a planning application may not be far off.
That is despite a recent plea from local SNP MSP and Scottish Government minister, Fergus Ewing, for the service to "pause" the process and reconsider its chosen site for the facility on the south side of the city.
A spokeswoman for the Scottish Prison Service confirmed: "A 'planning permission in principle' application is being prepared at the moment.
"We do not have a back-up plan and consideration of the Milton of Leys site is the outcome of investigations since 2008 to identify and progress a suitable location."
She added: "We will listen to the residents' concerns and will be reflecting upon them."
The purpose of the latest drop-in session is to discuss "technical matters" surrounding the proposed prison, which will replace the ageing, overcrowded and outdated Porterfield complex in the city centre.
The SPS has offered to answer queries about infrastructure, transport, ground conditions, archaeology, environmental impact, visual impact and ecology.
One leading opponent of the Milton of Leys proposal, Steve Gordon, met last week with senior Highland Council representatives to raise local concerns about the planning process.
Mr Gordon, of campaign group Highlands Against the Proposed Prison Location, said: "We're still waiting to hear from Fergus Ewing and the chief executive of the SPS regarding the call for this pause.
"The council has referred us back to the prison service, but confirmed there had been no approach to the council regarding any alternative site."
It emerged last month that the Milton of Leys site was not the SPS's first choice.
Out of 12 possibilities, the most suitable location was said to have been on the east side of Inverness, but the idea was discarded.
The SPS is continuing to "reflect on the concerns" raised both at last month's meeting at Holyrood and at the previous public exhibition.