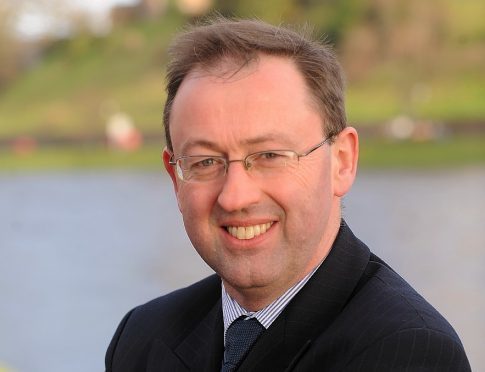 Two major Inverness venues are celebrating face-lifts courtesy of investment of more than £3million.
Business leaders have welcomed the news, saying the growing trend for freshening up the city will strengthen the north's growing economy.
The Jurys Inn has injected the lion's share – £2.6million – on a "head-to-toe refurbishment" of the 118-bedroom hotel including its lobby and public spaces.
All beds have been replaced and its conference facilities have been fully renovated.
Hotel manager Niall O'Shaughnessy said: "We're very excited to announce the completion of our refurbishment following the extensive investment.
"We look forward to welcoming travellers and locals alike to experience our upgraded facilities."
The other beneficiary of big investment is the Grade A-listed Caledonian Bank, which has been a pub for almost two years.
A £700,000 refurbishment of the 233-year-old High Street building will be unveiled on April 7. The project has created 15 jobs.
Manager Derek Hess said: "We're already transforming the inside but can't touch the outside until the weather improves. For some time, we're going to literally be 'under wraps'.
"Before the original sandstone is restored we need to be 100% sure the elements won't damage it, so there'll be further investigation as the weather improves to determine if we can leave the stone uncovered."
He promised a "brand new look" complete with new furniture, tasteful decor and authentic Scottish finishes.
The focal point will be a specially designed bar as the Caledonian joins "the craft beer revolution," with beers from Cromarty brewery, real ale and 42 types of gin.
A beer garden will boast an innovative design with heating and atmospheric lighting.
Inverness Chamber of Commerce chief executive Stewart Nicol said: "There's been a definite uplift in investment, so it's good to see that – it's continuing to boost the tourism experience.
"To see long established pubs and hotels refreshing themselves bodes well for the future of the city and for the wider Highland region."