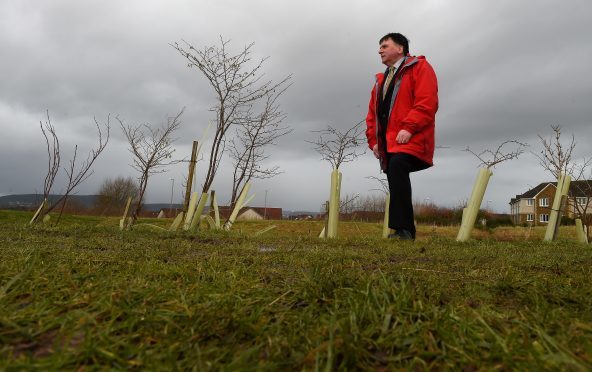 Construction on the long-awaited second of phase of the Inshes District Park in Inverness is to start within weeks.
After considerable community support for retaining a green belt area, the Highland Council confirmed work will start on Monday, February 19, with a planned finish date of June 22.
The £580,000 contract was awarded to Edinburgh's P1 Solutions last December for the 6.3 hectare site in the south of the city.
The project was warmly welcomed by Inverness South Ward Councillors and locals alike.
Councillors Carolyn Caddick, Ken Gowans, Andrew Jarvie and Duncan Macpherson issued a joint statement expressing their satisfaction the development is moving ahead.
"We're delighted that work is due to start in a few weeks' time as phase two will extend and greatly enhance the green open space in this fast developing area of the city."
While the Chair of Inshes Community Association (ICA), Thomas Prag, said: "The ICA have been working closely with the council to get phase two open for business.
"So we can't wait to see the diggers start. We can now get on with developing some exciting new facilities for Inverness."
The project will create a 20 space car park for visitors and a gathering point at the access point from Stevenson Road as well as areas of open space and paths that will "meander" through the site.
The contractor will set up fencing around the site prior to works starting so all pedestrians and cyclists are advised to use alternative routes.
Funding for the project has come entirely from developer contributions that have been collected over several years.
Additional "active travel funding" came from SUSTRANS which works with communities and policy makers with the aim of making walking and cycling in the UK easier.
A separate planting and landscaping contract is expected to be awarded for the planting season of 2018/19 after work has been completed.