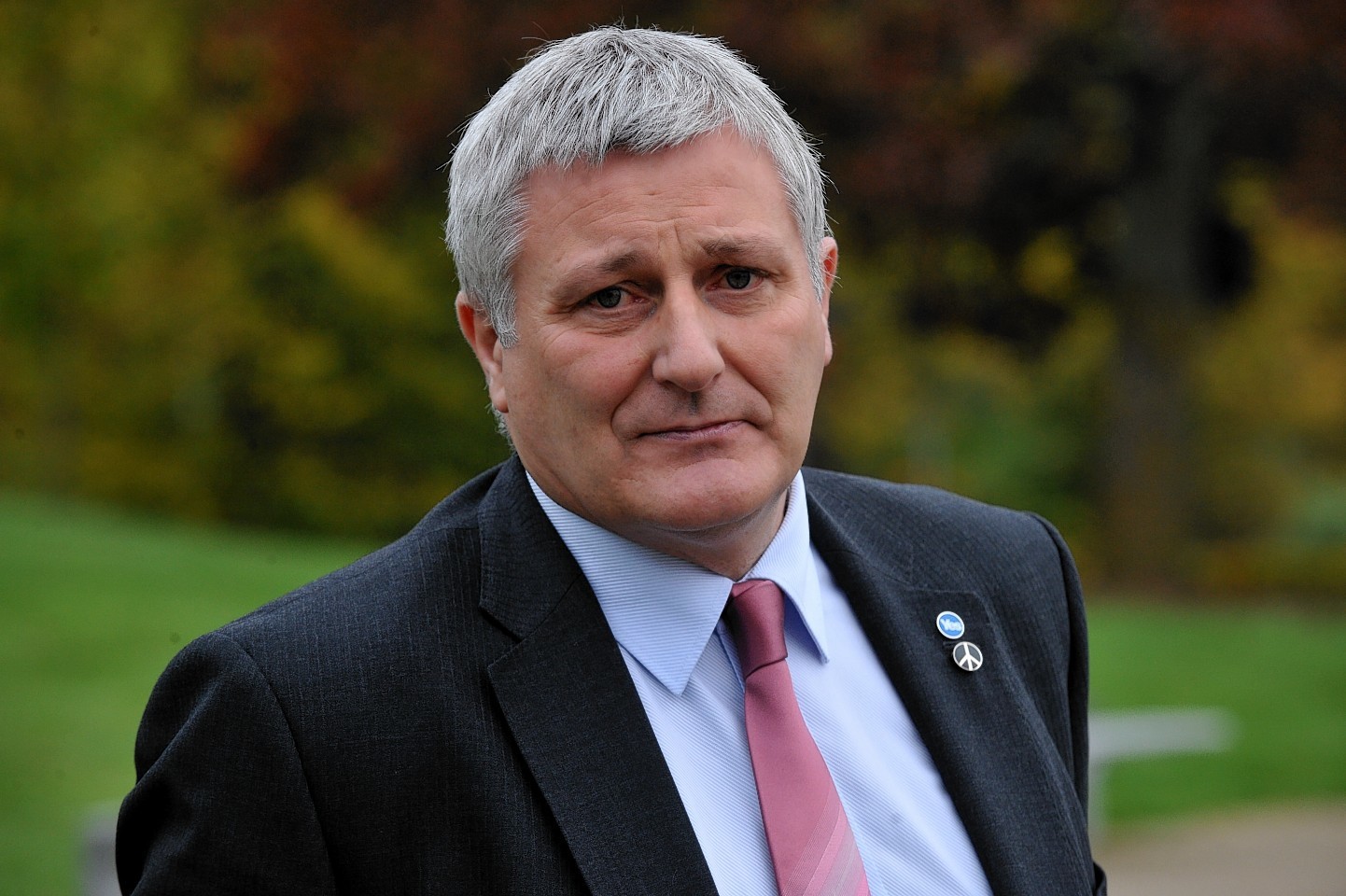 The row over the use of armed police in the Highlands will be raised in the Scottish Parliament next week.
The policy of officers routinely carrying guns during patrols in the region has prompted anger from politicians, who claim the tactics are unneccesary.
Highlands and islands MSP John Finnie, who first voiced concern about the policy, and fellow MSPs Mary Scanlon, Rob Gibson and Dave Thompson met the Assistant Chief Constable Bernard Higgins yesterday to discuss the the issue.
In the past, Mr Finnie, himself a former police officer, has also questioned the need for so-called "riot vans" – which have a shield over the windscreen – to be used in the Highlands.
Mr Finnie said: "The meeting was very helpful in giving me and my colleagues an understanding of the risk assessment giving rise to the need for the Armed Response Vehicle, which is based on confidential and highly sensitive information.
"I hope Mr Higgins has a clearer understanding on my concern that no assessment was done into any negative effects of deploying overtly armed officers to routine incidents.
"I have not asked to see the confidential information underpinning the risk assessment and don't doubt it has been compiled in good faith. However, the catch 22 of this confidentiality means there never will be public scrutiny and that could see a less benevolent police regime deploy more armed officers on our streets.
"The reason behind the success of policing in the Highlands and Islands has been the level of community engagement and, quite simply, people are less likely to engage with an armed officer.
"Of course risks change over time, however, if the current assessment shows the need for routine arming of a small number of officers why do they need to be openly armed when arrangements can, and indeed do, exist for firearms to be covertly carried?
"I intend raising the matter at next meeting of the parliament's Police Committee – Thursday May 29 – and look forward to Police Scotland's continuing engagement on this important issue."
Mr Higgins said: "I am pleased to have had a productive meeting with Mr Finnie and his colleagues where I explained the rationale behind our decision. While there was not a wholehearted agreement between us there was mutual acknowledgement, respect and understanding for each other's position.
"We are committed to keeping people safe and this includes ensuring that those living in the Highlands and Islands have access to our specialist services when they are needed.
"As to Mr Finnie's suggestion that members of the public are less willing to engage with armed officers this is simply not borne out with the experience of the first year of Police Scotland.
"Policing in Scotland is, and always will be, community based and focused on the needs of our communities. All our officers' work towards addressing community concerns and our firearms officers support this. There are no plans to increase the number of dedicated firearms officers."