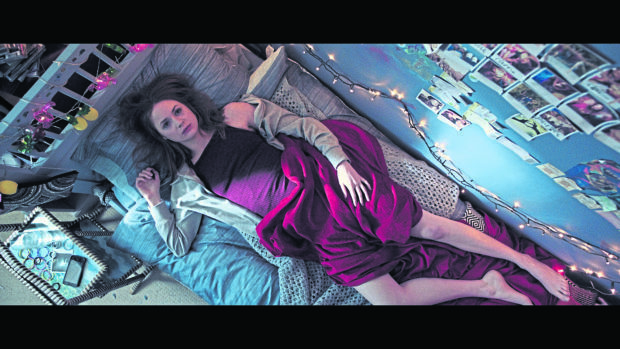 Hollywood A-lister Karen Gillan has made a public pledge to do what she can to support a Highland mental health charity after launching her new film in Inverness on Thursday evening.
Mikeysline in Inverness was founded in 2015 in response to a number of suicides in the Highland area and offers a text line service as well as an out of hours mental health crisis centre named Hive in Inverness City Centre.
---
>> Keep up to date with the latest news with The P&J newsletter
---
At a Q&A session for her new film, the Dr Who actress, who hails from Inverness, said she was "concerned and worried" about the high suicide rate in the Highlands, pledging to get in touch with the organisation in the coming weeks to offer support and ways in which she could be of help.
Stephen Reid, operations manager of Mikeysline said: "We absolutely welcome it.
"When we heard the film was being made we were keen to reach out to Karen and open the conversation and we now look forward to hearing from her.
"For her being such a high profile person and touching on the topic is great. She is probably Inverness' most famous export and serves as an inspiration to many.
"We are really looking forward to having her in for a coffee."
The actress was speaking following the screening of her production The Party's Just Beginning at Eden Court which has been written, directed and starred in by Miss Gillan.
The film has been the brainchild of Miss Gillan for the best part of six years and explores a darker side to her Highland home city rather than the more usual picturesque, tourist-friendly city.
The film deals with the difficult topic of suicide, but also covers heavy drinking, occasional drug taking and contains a heavy serving of sex scenes and strong language which at times make for a sharp contrast to the beautifully filmed scenes of Inverness and the surrounding area.
Within the film, Miss Gillan's character possesses a home landline with a number similar to that of a helpline number often called in error.
Miss Gillan said: "When I was growing up in Kinmylies, our phone number was one digit removed from the Samaritans number so we often got calls by mistake.
"My mum would often end up chatting to the women who called, and I think organised to go to the bingo with one of them."
The slender star, dressed in dark trousers and a light-coloured top, looked relaxed at the Thursday screening but confessed: "This is the most nervous I've ever been in my life."
She also apologised for her casual attire and explained that she had flown to Scotland from Moscow earlier in the day and her luggage had been lost en-route, with a mad dash to Top Shop to find something to wear being required.