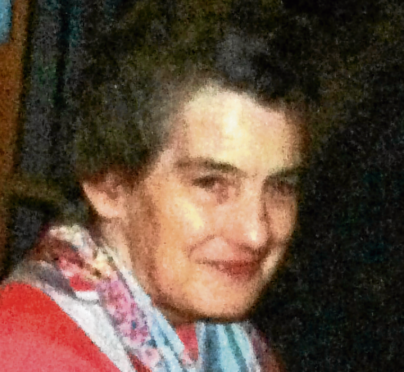 A fatal accident inquiry has cleared an Inverness care home of blame for the sudden death of one of its residents.
Christina Wilson, also known as Anne, from Avoch, was admitted to Highview House in Scorguie from Raigmore Hospital on May 16, 2013, but died three weeks later. She was 72.
A post-mortem examination confirmed the cause of death was kidney disease and urinary tract infection.
Mrs Wilson had battled cervical cancer and developed chronic kidney problems, needing artificial links to divert body waste. She also suffered with multiple urinary tract infections and e-coli, and had ten hospital admissions in the two years before she died.
Mrs Wilson's heartbroken family said the home should have sought outside advice to ensure she was eating and drinking enough in their care.
The fatal accident inquiry opened in March 2018, presided over by Sheriff David Sutherland.
In his determination, the sheriff found 'there existed no reasonable precaution' in avoiding Mrs Wilson's death, and 'no defects in any system of working' which contributed to her death.
He added: "There are no other facts which are relevant to the circumstances of her death."
Mr Sutherland took evidence from Mrs Wilson's daughter Morag Fraser, staff from social work, NHS Highland and Highview House care home, Dr Mary Cauldbeck GP and Jane Blair, Care Inspectorate officer.
Mrs Blair said daily records showed Mrs Wilson had very little food and fluid intake and should have been referred to a dietician or given more fortified foods like full fat yogurt.
Following the inquiry, Mrs Wilson's son-in-law Ronald Fraser said: "They should have had another plan in place but it boils down to lack of communication. She was not getting enough fluid or food and when that was happening, the home should have got in contact with family. You put your trust in these places to do this."
A spokesman from Barchester Healthcare said: "The team at Highview House care home offer their deepest condolences to the family of Mrs Christina Wilson.
"The safety and well being of our residents is our utmost priority and we worked with the relevant authorities to assist throughout the fatal accident inquiry.
"We would like to reassure every one of our commitment to provide the highest quality of care to those living at Highview House."