Down with the old and up with the new – Justice Centre and former Inverness College reach different milestones
The new Inverness Justice Centre is nearing completion having been declared wind and watertight – just as its neighbour, the old Inverness College, is entering the final phase of demolition.
Work will now start on the internal finishes of the new court, tribunals and procurator fiscal building at the Longman, which will transform the purpose-built complex into Scotland's first Justice Centre.
Representatives from the organisations to be based in the Inverness Justice Centre are collaborating on how to best join up and share services as they work through the planning involved in making the physical move to the centre next spring.
Eric McQueen, chief executive of the Scottish Courts and Tribunals Service, said: "This is another key milestone that keeps us firmly on course to open the new centre in the spring of 2020 and means we can focus on designing the best quality services from the justice centre."
The justice centre has six courtrooms and a tribunals hearing room with digital technology installed.
Separate areas will be available for jurors, witnesses and legal teams.
The criminal courts are located on the first floor, with the civil courts and tribunals on the ground floor.
Organisations and services to be based in the Justice Centre include Citizens Advice Bureau, Crown Office and Procurator Fiscal Service, Families Outside, Highland Council (Criminal Justice Social Work), Her Majesty's Court and Tribunal Service, NHS Highland, Police Scotland, Scottish Courts and Tribunals Service, Scottish Women's Aid and Witness Service/Victim Support Scotland.
The Justice Centre will replace the Inverness Sheriff and Justice of the Peace Court currently in Inverness castle.
At that point the ownership of the castle will transfer to Highland Council to support their plans to boost tourism.
Meanwhile Inverness College has been under demolition since January.  The building closed in 2015, with the college moving to its £50m ultramodern site at Beechwood.
The original building is around 60 years old, and has seen generations of Invernessians and Highlanders through its portals as students or staff.
A spokeswoman for Inverness College UHI said: "Our former Longman campus holds lots of fond memories for people in Inverness and it's been wonderful to read stories on social media from former students who studied there."
Inverness College UHI is working closely with the Scottish Futures Trust on sale of the remainder of the Longman site, the proceeds of which will be returned to the Scottish Funding Council.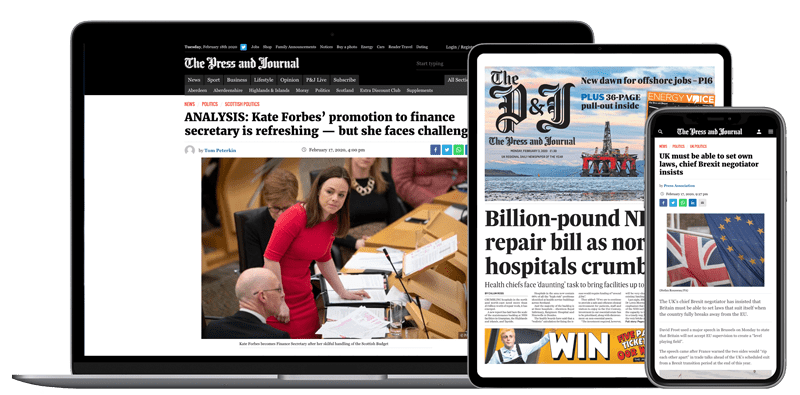 Help support quality local journalism … become a digital subscriber to The Press and Journal
For as little as £5.99 a month you can access all of our content, including Premium articles.
Subscribe