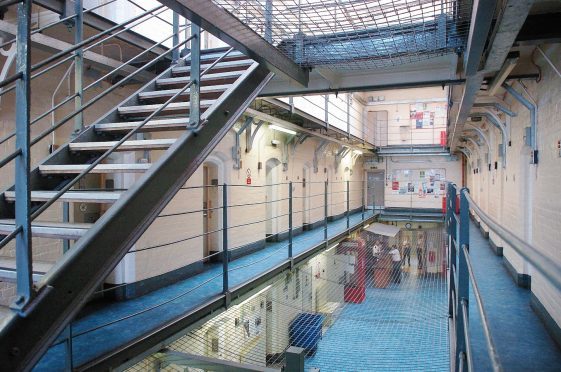 Prison chiefs have reported that they are hopeful of maintaining a "downward trend" in staff sickness absence rates at Inverness and Peterhead prisons this year.
The P&J reported yesterday that the number of working days lost through sickness at HMP Grampian soared by 62% to 5,968 last year.
The jump emerged in new figures despite the number of sick days having remained relatively stable at between 3,600 and 3,800 a year between 2015 and 2017.
It represented the largest one-year percentage rise experienced at any of the publicly-run prisons in Scotland in 2018.
At Inverness prison, meanwhile, the number of days lost through sickness increased by 47% from 829 to 1,218 between 2015 and 2017, although it actually began dropping again last year, when it hit 1,033 days.
The Scottish Prison Service (SPS) has now said that it hopes there will be further reductions at both Inverness and Peterhead when the figures for 2019 are released.
By July 24 this year, the Porterfield prison in the Highland capital had lost 543 days to sickness absence, while HMP Grampian had recorded 2,433.
An SPS spokesman said: "Happily the indication is that there is a downward trend in both establishments and we are working hard to maintain that."
Across all Scottish Prison Service (SPS) sites, the number of days lost to sickness increased by 46% from 47,152 days in 2015 to 69,072 in 2018.
Of these lost days, the number which were related to mental health issues soared by 78% from 12,795 days to 22,714 in the period.