Developers of a controversial holiday village at Culloden have pledged to incorporate the significance of the historic battle into their plans.
A £1 million proposal for four-star lodges and a 100-seat restaurant at TreeTops Stables in Faebuie, on Culloden Moor, has sparked fury from protesters who claim it will desecrate the battlefield.
Developers Inverness Paving and the architects HRI Munro hosted an open day at the weekend which was also attended by members of Stop Development at Culloden.
The head-to-head meeting was described as "amicable", with both sides putting across their respective arguments.
The developers yesterday insisted they were happy to represent the significance of the famous 1747 battle in their plans.
Andrew Bruce, of HRI Munro said: "The public engagement event was productive and interesting.
"Over the day, approximately eight to 10 representatives from the protest group attended – obviously they are against the development due to its location – but also a similar number of members of the public and locals, who were supportive of the project.
"We welcome engagement and discussion of this kind, and almost all attendees were interested to hear details and to visit the site, which is already largely in use as an equestrian centre with related activities and buildings.
"If the development is consented, the opportunity to incorporate new interpretive and explanatory material on the site and its relevance as part of the greater Culloden area was also discussed and would be welcomed by all parties."
He added: "Clearly those implacably opposed to any further development in the vicinity of Culloden will not be swayed and we accept that. But this is not to be an inappropriate 'holiday village' but a remodelling of existing buildings and a number of timber lodges in the existing trees, is totally invisible from the battlefield site, is designed to the highest standards, and the developer is a small local family business who have owned the site for 15 years.
"We appreciate hearing both the objections and also the expressions of support and, once the application is submitted next year, trust that the council will assess it objectively and impartially."
The application will be the second occasion the developers will be seeking to transform the location into a holiday village, with Highland Council throwing out the plans in May.
Campaigners claim the site was reputedly where the government troops "saddled up" before going into battle against the Jacobite forces fighting for Bonnie Prince Charlie's claim to the throne.
George Kempik, of Stop Development at Culloden, said: "We will do everything we can to stop this going ahead yet again."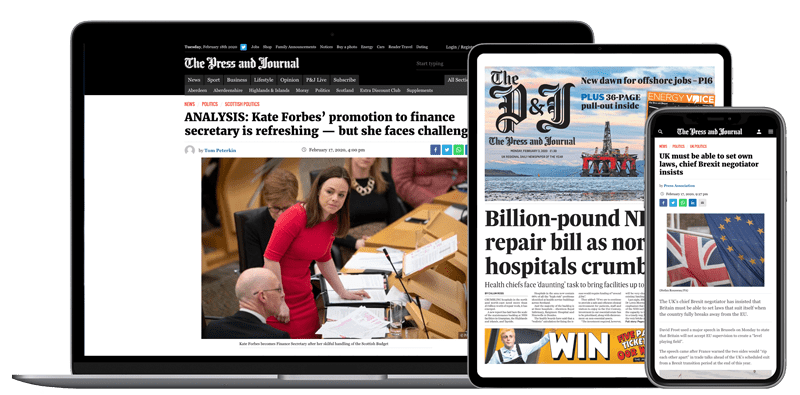 Help support quality local journalism … become a digital subscriber to The Press and Journal
For as little as £5.99 a month you can access all of our content, including Premium articles.
Subscribe