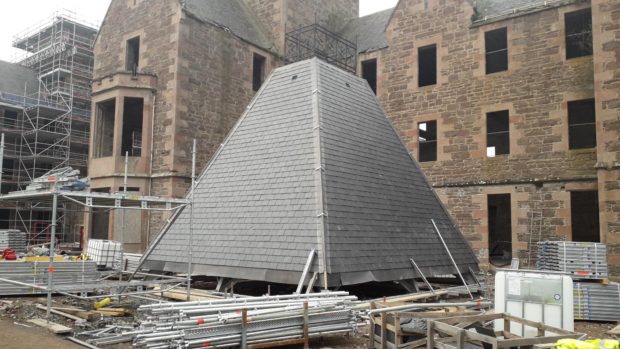 The second of two iconic towers missing from the Inverness skyline since 2007 will be lifted back into place today.
It is almost a year since the first of the two towers was replaced, visible on the western skyline above Inverness.
Weather permitting, the second tower will be hoisted into place by a 150-tonne specialist crane, brought in to lift the 20-tonne, 65ft high, prefabricated steel and slate roof into place.
Destroyed by a fire 13 years ago, the dual towers had defined the horizon in the Westercraigs area since the 19th century.
Robertson Homes have been involved in a £13million restoration project of the historic buildings into a range of private homes and apartments at Great Glen Hall.
Jim Smith, of Robertson Homes, said: "The extent of research and planning that has gone into Great Glen Hall is immeasurable.
"We have previously described it as a labour of love and it truly is.
"Restoring the two towers to their former glory was one of our greatest challenges but Metalwork UK in Tain have come up trumps for the second time, designing a prefabricated steel and slated structure to the original design.
"It's a huge logistical exercise but fingers crossed the people of Inverness will once again look up to the imposing skyline which has been a notable part of the city for 150 years."
The lift is scheduled to take place today at around 11am.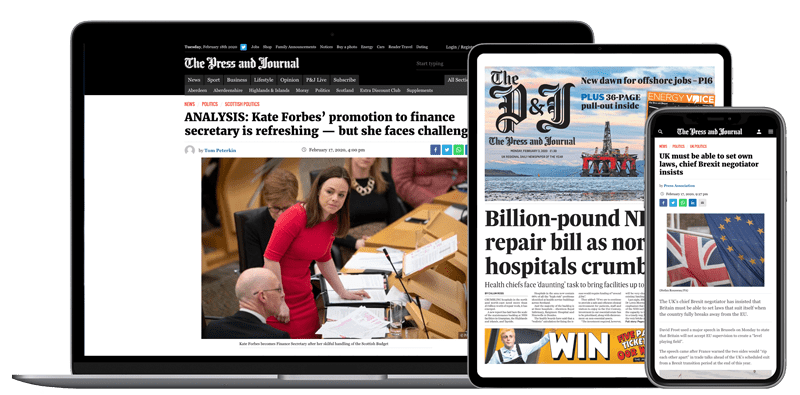 Help support quality local journalism … become a digital subscriber to The Press and Journal
For as little as £5.99 a month you can access all of our content, including Premium articles.
Subscribe