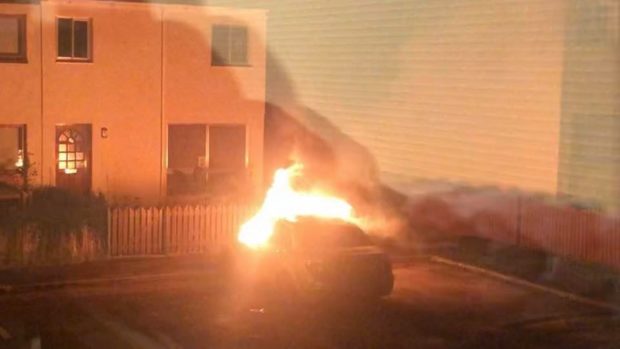 Police have launched a manhunt after a luxury car was torched in Inverness in the early hours of yesterday morning.
Locals living on Kenneth Place in the Smithton area were woken up by the sound of the windows of the silver Mercedes C Class vehicle exploding after it was set alight at about 12.20am.
The man is understood to have run towards Murray Road before getting into a white estate car which drove away at speed.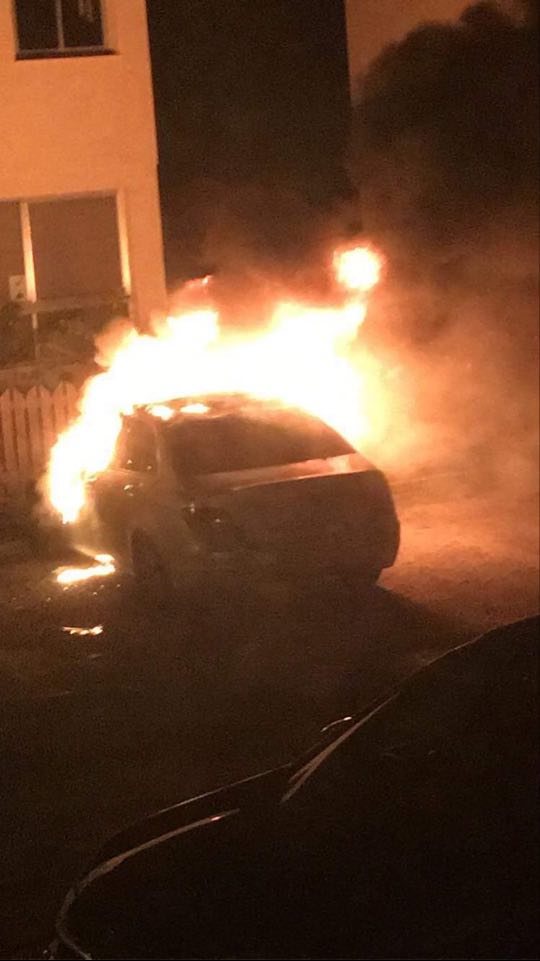 Police officers attended and could be seen going from door to door conducting inquiries yesterday, as locals told of their fears there would be a huge explosion as they watched the blaze destroy the car.
One man reported spotting the culprit attempting to smash the windows of the Mercedes before the vehicle was set alight and he fled the scene.
The resident said: "It was all pretty scary.
"A man appeared to smash the window before setting fire to the car. He then ran off into the night.
"We heard this really loud bang. I immediately jumped up to have a look and all I could see from the window was flames coming out of the car.
"I was extremely concerned that the fuel tank was going to blow. Even the sound of the windows blowing out was scary enough.
"It is a bizarre incident. This is a quiet neighbourhood and there is never usually any bother."
Another added: "I went off to bed and as I was changing for bed I heard this bang. I immediately thought 'what was that'. I then heard it again a few minutes later.
"I thought that someone was outside damaging the cars.
"There has been a bit of vandalism in the local play parks recently so I thought it might be something like that but I pulled the blinds and looked out the window and just saw these flames.
"I did not expect to see that whatsoever. You don't get that happening here, it just doesn't happen in Kenneth Place.
"I was concerned for my car as it was parked opposite and feared there may be a full-on explosion."
The man responsible is described as 5ft 10in, of slim build, with fair hair and was carrying a white bag under his arm.
PC Lee Soley said: "I'm keen to speak with anyone who may have seen the male in Kenneth Place or anyone who may have seen the white estate car driving at speed in the area at the time of the fire."
One fire crew from Inverness attended the scene using two hose reel jets to extinguish the blaze.
Anyone with any information is urged to contact police on 101.