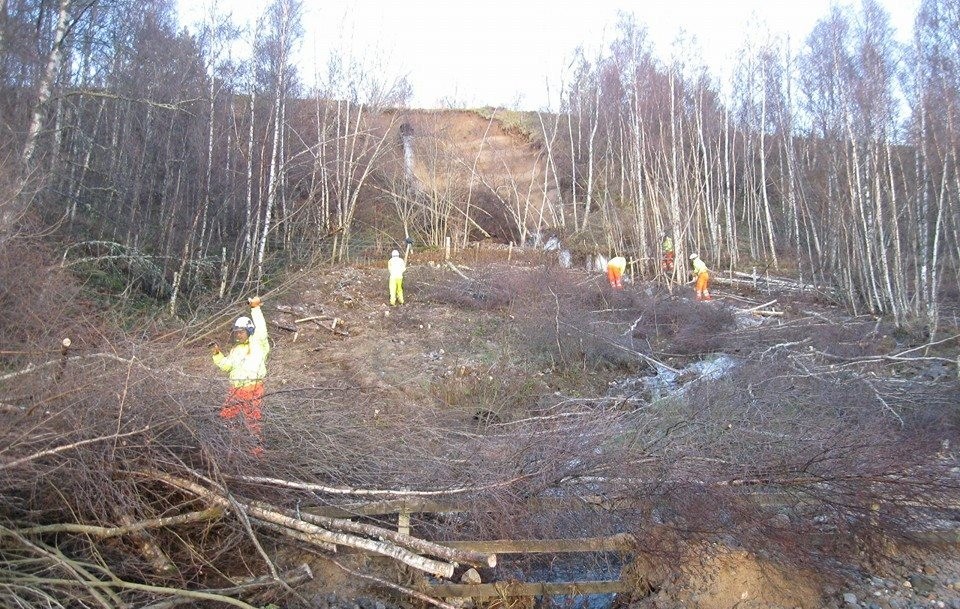 Emergency works to an embankment on the A9 near Kincraig have been making good progress following an extensive repair effort by BEAR Scotland and specialist contractors.
Very heavy rain last week caused a washout of a section of the embankment on the A9 North of Kingussie onto the parallel B9152 local road below.
The incident occurred early Tuesday morning December 23, and the B9152 was closed while the road was cleared and the embankment repair work started.
Work has been ongoing through the Christmas period to repair the embankment and make the local road safe.
Around 1,000 tonnes of rock has been used so far to build up the embankment using stone from a local quarry. The rock fill material was not available so is being crushed to order using a mobile crushing plant which has been quickly mobilised.
The A9 itself was not affected, however, one lane will remain closed as a precaution. The washout occurred at a 'two plus one' section of the A9, which has been reduced to one lane in each direction.
BEAR's Eddie Ross, said: "I am very pleased with the progress being made on these emergency works, and would like to thank those who have worked over the Christmas period to secure the site.
"The works have been an excellent collaboration between BEAR, Highland Council and our subcontractors and we are working to ensure the local road will reopen as soon as possible."
The A9 traffic restrictions and the B9152 closure will remain in place until works on the embankment are complete which is likely to be at some point next week.