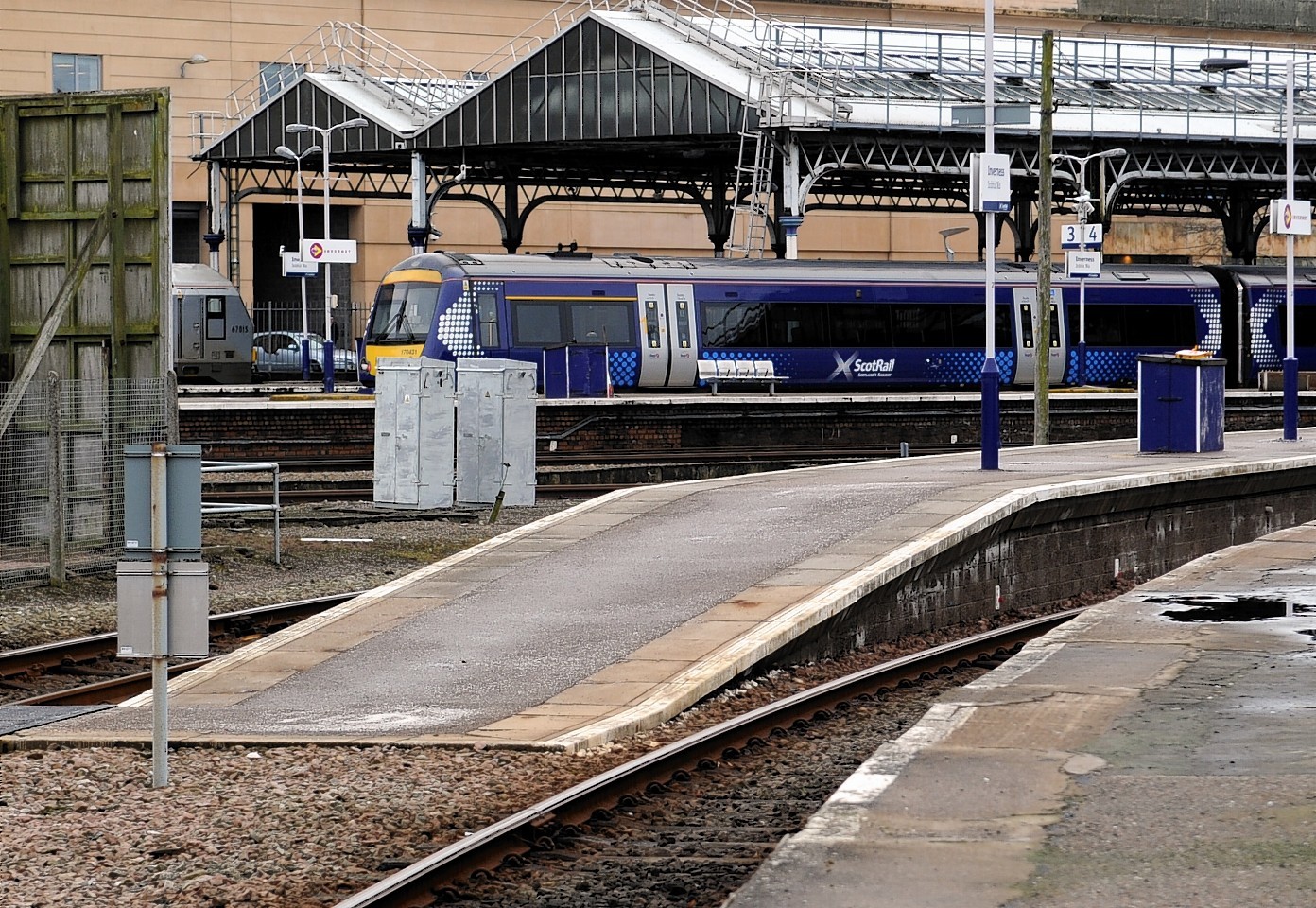 Plans for a multimillion-pound upgrade of Inverness rail station have been hailed as evidence of an "unprecedented" boom in the city.
Local MP Drew Hendry made the claim as architects were appointed to draw-up detailed plans for a major refurbishment of the station.
He said that infrastructure improvements under way in Inverness were "unparalleled in Highland history" – and that the region was enjoying a "fantastic time of opportunity".
The remarks follow the recent opening of the new Inverness Campus, a £3million lottery pledge to breathe new life into Academy Street, the ongoing dualling of the A9, work progressing on the southern distributor road and efforts to secure a lucrative City Deal.
But the SNP MP was accused of "over-egging the pudding" last night, with the infrastructure upgrades branded "long overdue".
Nicoll Russell Studios, a firm which is redesigning Dundee station and previously carried out a study of the Inverness one, was announced yesterday as the architect for the revamp in the Highland capital.
Abellio ScotRail plans to invest up to £2million in a project to improve the main entrance and Station Square, refurbish the concourse area, and increase the number of shops.
The designs will be unveiled next spring.
Highland Council and regional transport partnership Hitrans will fund additional design work to create better walking and cycling links to and from the station.
Plans will also be developed to improve pedestrian access between Station Square and the Victorian Market, as well as the walking route to the bus station and Rose Street car park.
The results of a recent Hitrans survey of 770 passengers – due to be published later this month – will help define the proposals, and a bid will be made to the Scottish Stations Fund to help pay for the work.
Inverness Provost Helen Carmichael said: "The station is such an important gateway to the city centre because it creates a first impression for many of our visitors.
"Making the most of the station and its surroundings is a top priority in regenerating the city centre and making it a more attractive place to live, work and visit."
Mr Hendry, the MP for Inverness, Nairn, Badenoch and Strathspey, hailed the project as further evidence of the city's bright future.
"Right now we have a fantastic time of opportunity for our area," he said.
"We have an engaged and motivated population, a skilled and intelligent workforce in both traditional and growing sectors, a new university and an unprecedented period of infrastructure development, the likes of which will be unparalleled in Highland history."
But Stewart Nicol, chief executive at Inverness Chamber of Commerce, said much more needed to be done.
"Undoubtedly, there is a lot going on, but I would have the perspective that a lot of these infrastructure improvements are long overdue and we're simply catching up," he said.
"There is an awful lot more to be done, particularly with rail infrastructure. Inverness station desperately needs a complete regeneration overhaul – that is long overdue.
"It's many tourists first impression when they arrive and it has to be a lot better than it is just now."
David Alston, a Highland historian and leader of the council's opposition Liberal Democrat group, said: "I think Drew is over-egging the pudding by saying it is an unparalleled period of investment, given everything that has been done since the 1970s has transformed the Highlands, and even before with the hydro schemes."