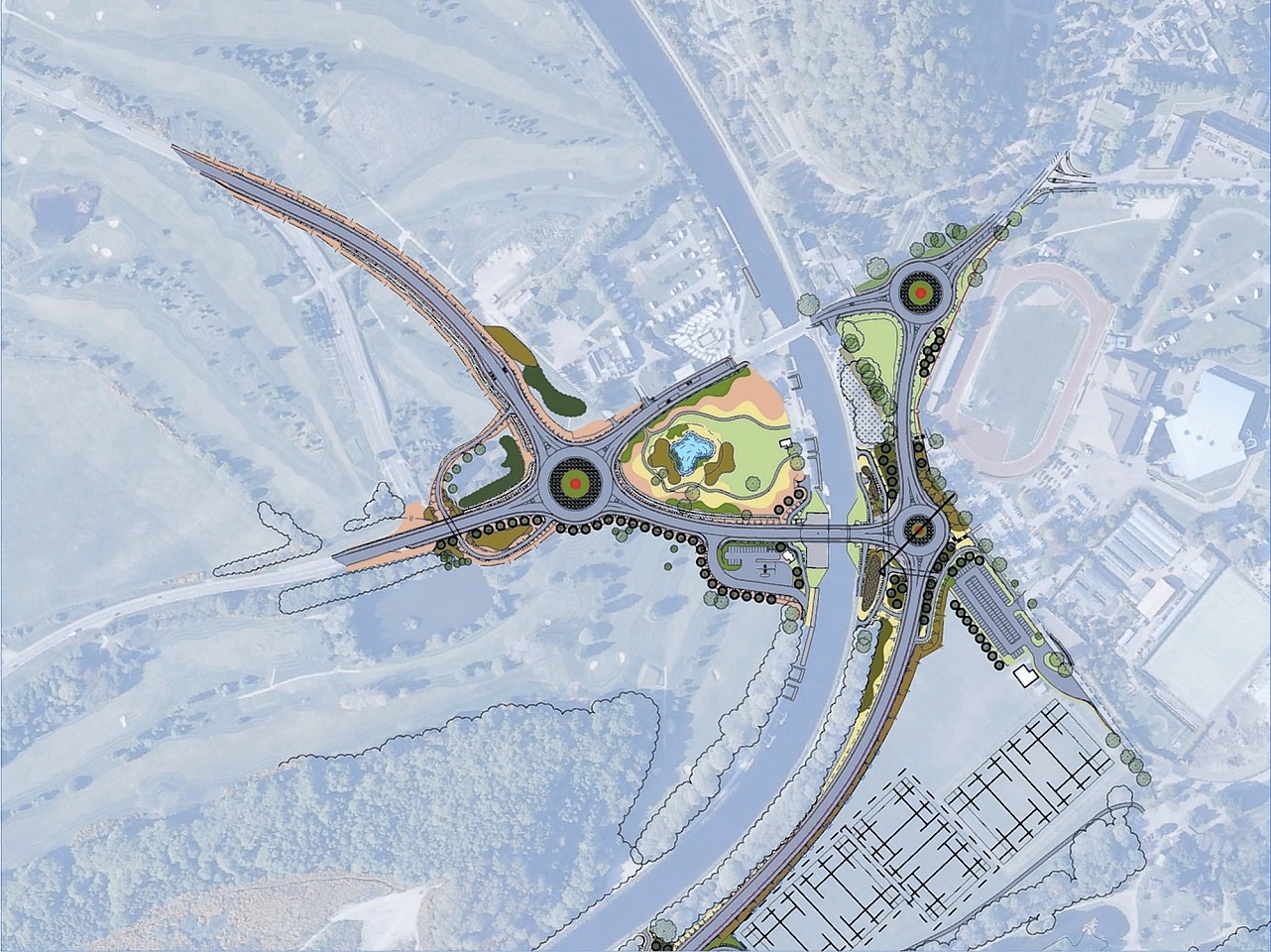 A bidding process for a contract to build the first stage of the multimillion-pound Inverness West Link road starts today (FRI) amid lingering claims that Highland Council has not secured the funding.
Eight contractors will compete for work on the stretch between Dores Road and the A82, and for the "canal parks enhancement" project.
Bids must be in by early January and the work is scheduled to start in the spring.
Highland planning chairwoman Audrey Sinclair said the announcement marked "another positive step forward".
West Link Protest Group spokesman John West claimed yesterday, (THURS) however, that planning officials had failed to answer questions about the funding for the project submitted in a Freedom of Information request, in particular regarding the impact on Torvean golf course.
Planning approval for the project was given in April 2014, for which the council agreed a £55million funding package.
The council puts the cost, based on December 2014 prices, at £36.6million – which had risen from a September 2013 estimate of £34.4million.
Funding of £4.1million was also agreed for rugby pitches and other facilities at Canal Parks, and £8.2million for redeveloping Torvean Golf Course – in mitigation for bulldozing existing sports facilities.
Mr West said: "Assuming the council borrowed the £8million at around 3.5% and that it's repaid over 20 years, the club would run at a deficit of £500,000 a year.
"We asked the planning director where the money was coming from, how much it will cost and also to comment on our calculations. He was reluctant to put a figure on it and didn't comment on our figures regarding the running costs of the golf course.
"We're accused by (council leader) Margaret Davidson of being 'scaremongers' but the council have not given enough information."
The link will connect the Inverness-Perth A9 trunk road with the Inverness-Fort William A82.
Objectors to the choice of scheme have long argued that the council's choice of bridges, rather than tunnels, to span the River Ness and Caledonian Canal is extravagant. They estimate that tunnelling – which the council never costed – would have been £30million cheaper.
The council maintains that the link will reduce traffic congestion, improve journey times and reap "significant economic benefits" for the city and the surrounding area.
It expects developer contributions of £3.8million following the development of land for housing.
The main construction for stage one – east of the canal – should be complete by 2017. Stage two is scheduled for completion in 2020 following the relocation of the golf course.
Planning director Stuart Black said: "Funding decisions for the West Link and associated projects including the golf course have been well publicised over the past year. The golf club have been involved at every stage and are very much in support of the development.
"A second community liaison group meeting was held on November 2 and officers gave a presentation to the civic trust last week followed by a question and answer session.
"The civic trust have agreed that they will work with the council in the delivery of the West Link and will support the improvement and delivery of the scheme."