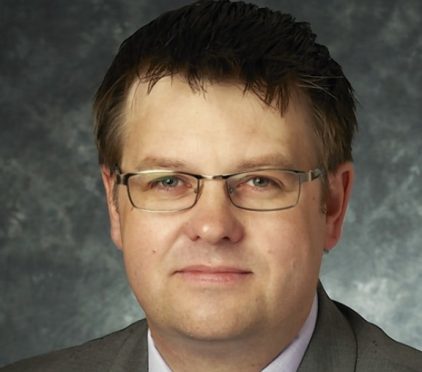 Only 17 Highland councillors have paid for their lunch following a voluntary pledge to take a bite out of the authority's budget crisis.
Most of the local authority's 80 members enjoy a prepared canteen meal when attending meetings at its Glenurquhart Road HQ in Inverness.
And last year they agreed to pay the £4.70 cost of each meal from their own pockets, starting in April.
But it has now emerged that some elected members were oblivious to the decision – and do not look closely at their expense forms where the option is clearly stated.
Finance chiefs calculated that the gesture would generate £15,000 a year.
But, so far, just £500 has been paid.
Puddings were also taken off the menu as part of the process of cutting spending.
The council is currently battling to find overall savings of £18million this year, £21million next year and £46.3million over three years.
The meal embarrassment will be discussed at resources committee meeting tomorrow.
The small number of councillors paying for their lunches was revealed in response to a question from Fort William and Ardnamurchan member Andrew Baxter – one of the few to have honoured the pledge to cover the cost of his meals.
He said: "I'm somewhat surprised, particularly as this was an alternative saving proposed by the Independents and accepted at a budget meeting, but only 17 councillors have decided to make the voluntary contribution.
"I'd have thought my colleagues would have led from the front."
Eben Wilson, director of the Taxpayer Scotland pressure group, said: "With money so tight, it would be nice to think they would join with their electorate in finding every way to cut costs."
City councillor Donnie Kerr was unaware of the pledge.
It was proposed in December last year by Badenoch and Strathspey member Jaci Douglas.
She said yesterday: "It's on our expenses forms, in a separate column.
"It has to be voluntary under Scottish Government guidelines, but you simply tick the form if you have lunch that day."
SNP group leader and former budget leader Maxine Smith, who brings in a packed lunch, claimed last night that the issue was clouded in confusion as a policy of voluntary payments was never ratified because no "business case" was ever presented.
It is understood that under their terms of employment, the furthest travelled councillors are entitled to a lunch and an evening meal.