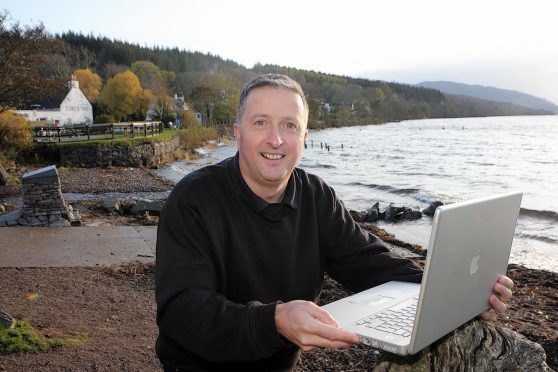 Inverness-based chartered accountant Mr Campbell has put together a list of sightings of Nessie going back 1,500 years.
In 1996, he saw something resembling a "mini whale" – with a black shiny back – at the south end of the loch.
"I have spent the last 19 years trying to explain it," admitted Mr Campbell.
"Like most sightings I only saw it for a few seconds. When I went to record it, I found there was no register, so I started one."
Since then he has logged 1,073 sightings.
Mr Campbell, 50, said he believed Nessie was a fish or an eel, rather then a prehistoric monster.
He said: "Loch Ness would have been a block of ice 10,000 years ago – but whatever is in there dwells at the bottom."
Irish missionary St Columba is said to have encountered a beast in the River Ness in 565AD.
But recently it was claimed that the Loch Ness monster may have been invented by a cunning British public relations consultant, who dreamed up the idea of the creature in a London pub.
The claims were made in a new book which suggested the story of the monster was started to encourage people to visit the Highlands following the difficult years of the Great Depression.
Among the most famous claimed sightings is a photograph taken in 1934 by Colonel Robert Kenneth Wilson.
The image was later exposed as a hoax by one of the participants, Chris Spurling, who, on his deathbed, revealed that the pictures were staged.