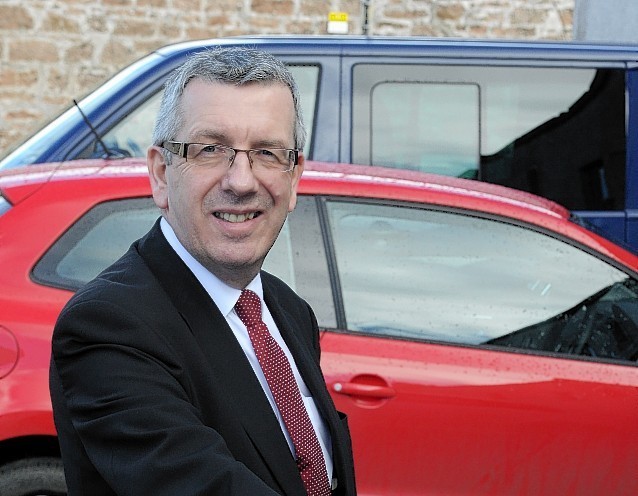 Fresh concerns have been raised about so-called "boy racers" driving in the harbour area of Nairn.
Highland MSP David Stewart, who is Labour's Transport spokesman, heard complaints about the issue while on a visit to the town.
He urged the police and local authority to take action to ensure motorists were not driving at high speeds in the area.
"This is an issue that has been raised with me on several occasions over the years," said Mr Stewart.
"I understand discussions have taken place to install traffic calming measures in the area but this has not yet come to fruition.
"Police efforts to halt the anti-social driving in the past appear to work for a short time but I'm told the problem then resurrects itself again.
"I have written to Chief Superintendent Julian Innes about the matter and asked what ongoing action Police Scotland is taking to alleviate this problem."
He added that he had written to Highland Council asking for an update on the traffic calming proposals for the area.
Nairn councillor Michael Green, a member of the local authority's ruling administration, said: "I've raised these concerns with the police on an ongoing basis.
"People need to report these incidents to the police and they will do something about it."
Asked about the issues, Superintendent Colin Gough said: "We are aware of the concerns being raised regarding motor vehicle enthusiasts in and around Nairn.
"This issue features on our regular patrol plans and we have engaged many motorists making them aware of the concerns being raised by the community whilst at the same time carrying out road worthiness checks.
"We are regularly assisted by our colleagues from the Highland and Islands Divisional Road Policing Unit and utilise mobile public space CCTV to provide additional visibility and reassurance.
"I am keen to work with partners to look at a longer term and sustainable solution for the benefit of all and Police Scotland will consider and respond to Mr Stewart's letter once it has been received."
He added: "Motor vehicle enthusiasts have a passion for motoring and spend considerable sums of money on their vehicles, which of course they want to enjoy.
"The vast majority are law abiding and considerate of other road users and members of their local community.
"There will occasionally be a minority who spoil this for others and where this occurs we will take enforcement action where evidence exists."