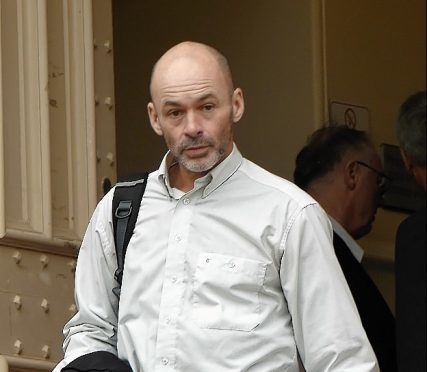 A young woman has told a jury that she woke up in her bed at home to find a man she met on a night out lying on top of her and kissing her.
She also said she has exchanged texts with Alasdair Bone before discovering him in her house.
The 50-year-old is on trial accused of entering the property while she was asleep and incapable of providing consent, removing her clothing and kissing her on the neck, all with the intention of raping her.
Bone, of 8 Culduthel Court, Inverness, denies the charge and claims anything that happened was consensual.
The woman, who is now in her early 20s but was a teenager at the time of the alleged incident, told Inverness Sheriff Court she had been in three pubs and had about 10 drinks.
She had spoken to Bone and his friends on the night out in December 2013 but went home alone around 3.30am.
She said she was not attracted to Bone, and denied she had said anything to suggest she was, but said she was attracted to a friend he was with.
The woman confirmed she had received a text from Bone saying "Goodnight beautiful xx", followed by another more explicit text which made reference to the friend.
She later texted: "Tell your friend he missed the night of his life."
The court heard that Bone replied he wanted to have sex with her and the woman replied at 04.18 "I'm not gonna be second to anyone though" and referred to another relationship Bone had been in.
She said she then fell asleep.
The jury was told Bone sent another two texts after that, in which he said he was going to come over and have sex with her "and then tomorrow pretend it was just some very crazy sexy dream".
The woman told the jury: "When I wakened, Alasdair was in my bed and on top of me, kissing my neck. My underwear was missing. I got out and went to the bathroom.
"I phoned my ex-partner and told him Alasdair was in the flat. I asked him to come round."
During cross-examination, Bone's lawyer Marc Dickson said: "It would have been difficult for him to remove your skinny tight jeans without waking you or without assistance. You were a willing participant and then you took cold feet.
"You didn't shout for help or phone the police. That's the truth of the matter, isn't it?"
The woman responded: "No. That's not true. I was panicking and I did what I did."
The trial continues.