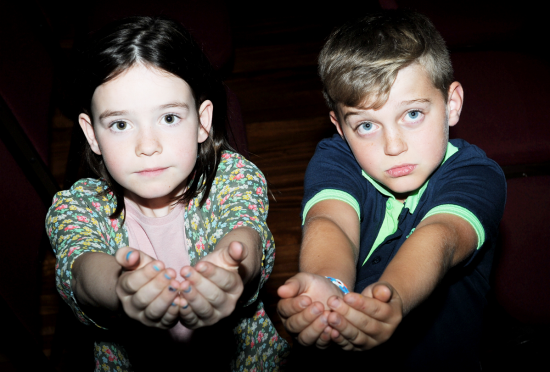 Two Moray youngsters will look to pick a pocket or four after being selected to share the lead part in a famous musical.
The hopeful candidates held their breath at the announcement this week as Elgin Musical Theatre decided who would fill the limelight by playing Oliver.
And now a brace of stars have been chosen for the role to split the four-night run.
Kenna Johnston, 8, and Arran Collie, 9, will both play Dickens' young protagonist when the show comes to Elgin's Town Hall next year.
And the duo struggled to contain their excitement last night.
Arran, from Lhanbryde, has had his eyes set on landing the part since March and is already interested in pursuing a career on stage.
He said: "I came to see Sister Act earlier this year. I saw the show was coming and I said to my mum that I was desperate to be Oliver.
"I practiced so hard for the auditions. It's my favourite show and I love the music. I can't wait to get up on stage, it's very exciting."
Both children were praised for being "word-perfect" during the rehearsals which landed them the part.
The children sang lines from the show as they posed for pictures at the Town Hall last yesterday.
Kenna, from Keith, added: "Oliver is my favourite musical. I like the characters and the way they express themselves.
"I really wanted the part. I spent three hours a day learning the words at home. I couldn't believe it when I found out."
As well as two Olivers, Isla Edwards and Daniel Thomson will share the role of the Artful Dodger.
The chairman of the Elgin Musical Theatre group, Ken Smith, said he was amazed by the amount of talented youngsters who turned out to audition for the leading part.
Mr Smith was so impressed he decided to expand the show's cast of children to more than 30 – so that every youngster who attended would be guaranteed a role.
He said: "We had originally planned to trim them down to about 25, but everyone did so well that we decided to have about 30.
"That might give us a slight logistical headache, but everybody was so enthusiastic it didn't seem fair to trim the numbers down."
Formal rehearsals for the shows in March will begin after the October holidays.