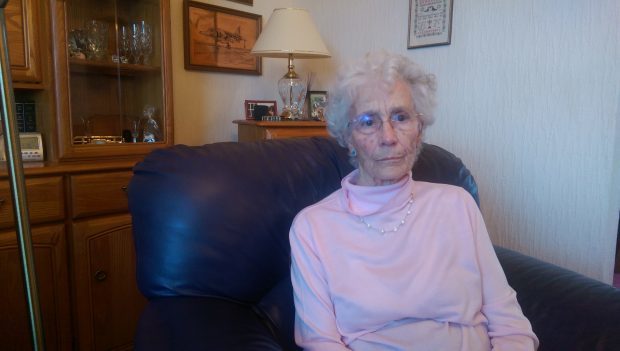 A bogus workman has stolen more than £1,000 from an 89-year-old Moray woman.
The "gardener" conned Marjorie Skuse into paying for work up-front before walking off with more than twice the fee agreed from her money box.
Last night the retired RAF office worker, from Lossiemouth, admitted she was shaken by the theft and that it had left her feeling 15 years older.
She said: "I don't think I've stopped shaking since it happened. I should never have let him into the house, I can't explain why I let him.
"I went to get more money from the box and counted it out. I don't know how he did it but he got all the money without me even noticing. After he left and I went back to the box I couldn't believe it.
"It's been so distressing. Nothing like this has ever happened to me before."
Mrs Skuse spotted the man in her garden outside her kitchen window at about noon on Monday. After agreeing to tend to bushes and shrubs, he persuaded her to part with more money to clean her driveway.
When the pensioner went inside to pay for the work up-front the thief followed her into her home and watched her take out the money, which was kept aside to pay for bills.
He even asked to be paid in £20 notes instead of £10 notes to pay for the £550 job before making off with a four-figure sum.
Daughter Rosalyn Wie, 64, said: "It's such a horrible thing to have happened. I hope the person is found and made a spectacle of and named and shamed.
"At my mother's age it's impossible for her to replace that. Worse than that, they feel defiled because someone has come into their home and taken their hard-earned money."
The thief is described as about 5ft 5ins with short dark hair and a large tummy. He was wearing a blue striped long-sleeved shirt and light trousers at the time.
Inspector Grant McCutcheon said: "This is a despicable crime which has been carried out on an elderly and vulnerable member of the community."
Anyone with information about the theft should contact police by phoning 101 or Crimestoppers on 0800 555 111.