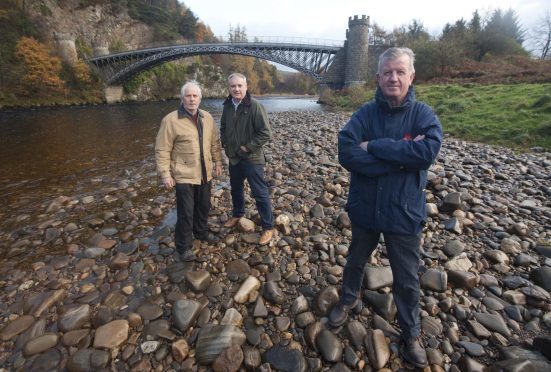 Mystery shrouds the ownership of one of Scotland's most iconic bridges – putting in jeopardy ambitious plans to repair it.
Droves of tourists from across the world stop at the 200-year-old cast iron crossing over the River Spey at Craigellachie every year.
Locals want to raise funds for a £450,000 restoration project to preserve the striking structure, which is synonymous with the whisky industry, for future generations.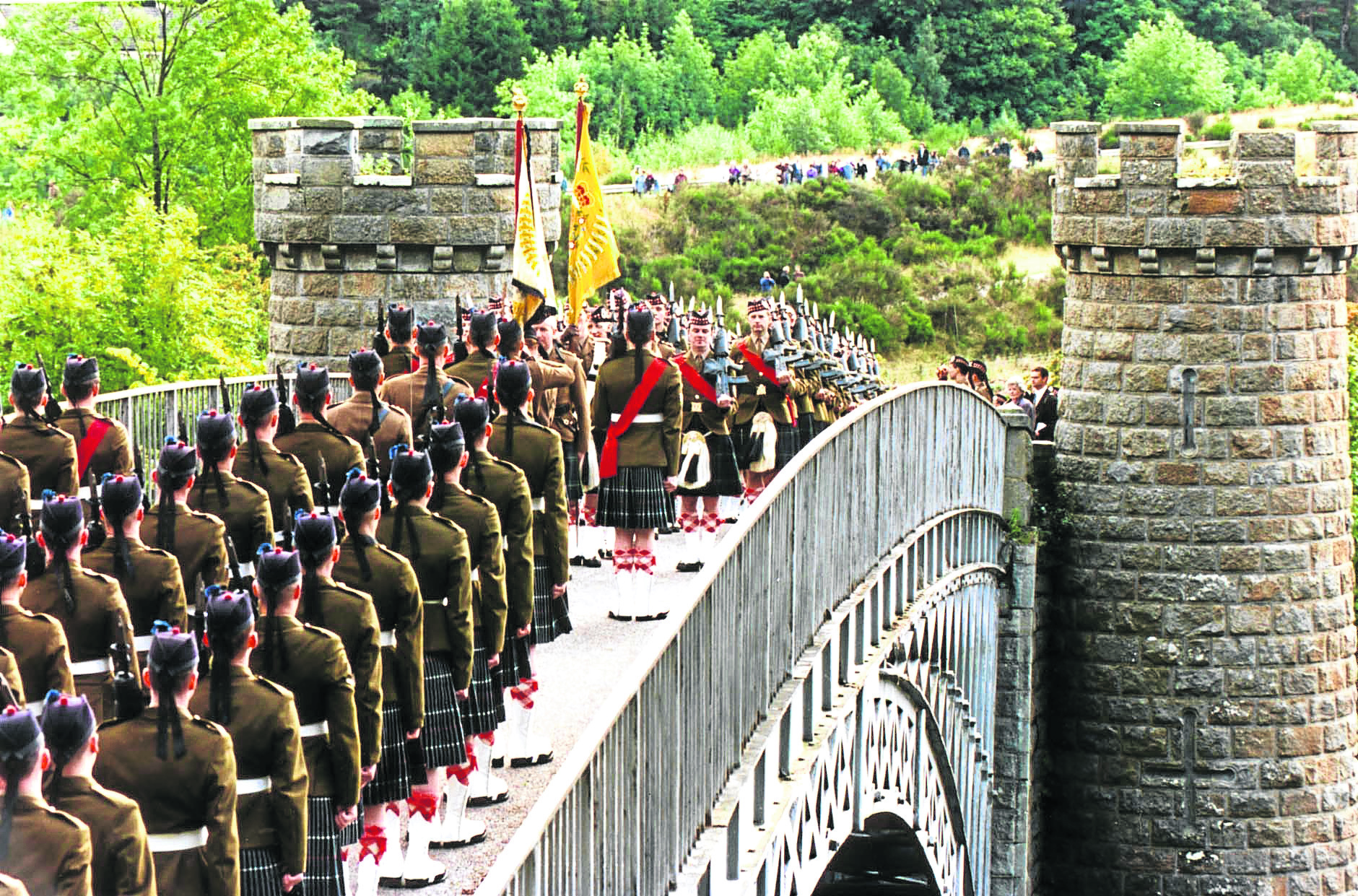 However, their campaign has been put on hold due to a fruitless search to establish who owns the bridge, designed by the world-famous Thomas Telford.
Cash-strapped Moray council has ruled out footing the bill itself.
Yesterday, Moray MSP Richard Lochhead described the situation as "bizarre".
Friends of Craigellachie Bridge trustee Jock Anderson has revealed metal is now beginning to rust and stonework can be lifted out of position.
He said: "It's amazing how many people come down here to look at it. From an engineering point of view it's very significant. It would be worth a lot to someone.
"All sorts of people helped pay for it, right down through Aberdeenshire. Estates would have owned the ground underneath it.
"Unless they set up a company to look after it, I think it was just built. I would have presumed it would have been passed to whatever roads department there was then.
"We need to clear up who owns it. We need to know how long it's going to be before it falls into the river."
The crossing cost about £8,000 when it was built in 1814 and was funded by subscriptions and donations.
Moray Council has revealed their archives hold no clues of who the ownership was passed to.
Historic Environment Scotland also has no record of who might be responsible for its upkeep.
The Friends of Craigellachie Bridge campaign group ensures the crossing looks its finest for tourists and runs educational tours for schools and other organisations.
Chairman Campbell Croy said: "We do our best but we're obviously restricted with what we can do because we don't own it.
"We need to approach funders to help pay for the restoration but we're not able to do that without knowing who owns it."
The bridge initially paved the way for horses and carts to cross the Spey and remained responsible for the bulk of traffic travelling south to the Central Belt until 1972, when it was replaced by the current A941 Elgin road bridge.
Mr Lochhead has taken his search to find the owners to the Registers of Scotland, but is yet to track them down.
He said: "We need to solve this mystery so the community can fulfil its aspirations to have a greater say over its future, which is one of Speyside's most iconic landmarks. It's actually quite bizarre we don't know who owns it."
Yesterday, Moray Council joined campaigners in hoping to find the owner in order to open up potential funding options.
A spokeswoman said: "The bridge was paid for by public subscription. No records are held by the council as to ownership, and this would require a time and money investment to establish.
"The council, as roads authority, is responsible for the road surface and general maintenance, but as it's no longer on the road network it is only required to support pedestrian traffic.
"In these straitened times the council could not justify spending the estimated £400,000 on refurbishment."
THE HISTORY
The Craigellachie Bridge is recognised across the world as a celebrated landmark.
Opened in 1814, it took two years for engineers to complete the 150ft crossing, which was designed by Thomas Telford, who also drew up the plans for the Caledonian Canal.
In its home-country its historical significance has been recognised with it being awarded grade-A listed status by Historic Environment Scotland.
And in the USA it has been celebrated on a par with the Golden Gate Bridge with it being designated a "civil engineering landmark" by the American Society of Civil Engineers.
Lorries and buses were forced to negotiate the precarious bend at the northern half of the bridge until 1972 – often hitting the striking stonework.
Since then, the crossing has been solely for pedestrians eager to take in spectacular views of the River Spey and surrounding countryside.
In recent years, the bridge has become synonymous with Speyside and the whisky industry, which thrives in the surrounding countryside.
It was the centrepiece of a parade in 1994 to mark the amalgamation of the Queen's Own Highlanders and Gordon Highlanders to form a new Army regiment, The Highlanders.
And it was featured on a first class stamp by the Royal Mail as part of its 200th anniversary celebrations.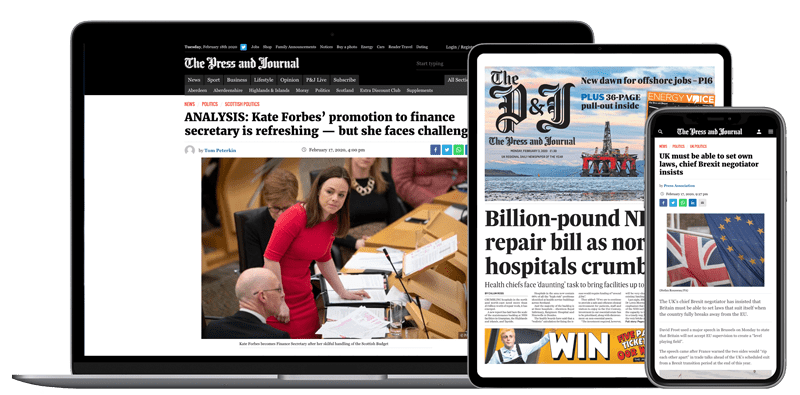 Help support quality local journalism … become a digital subscriber to The Press and Journal
For as little as £5.99 a month you can access all of our content, including Premium articles.
Subscribe