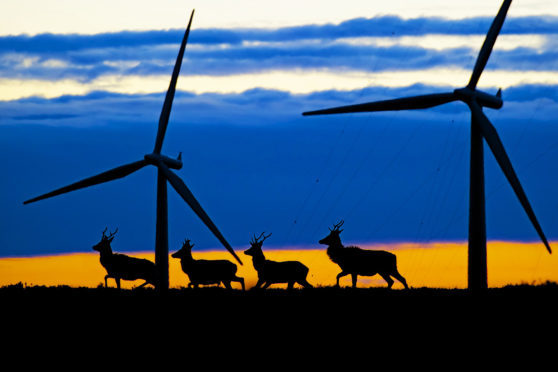 Developers have abandoned plans to extend a controversial wind farm in Moray.
EDF Energy put forward proposals to increase the size of 35 turbines planned for the Dorenell wind farm development on the Glenfiddich Estate, near Dufftown.
Work has been carried out to prepare the site and access roads but the first parts of the wind powering machines are not expected to arrive until next month.
More than 600 objections were lodged against the original plans which involved 59 turbines with a maximum height of 413ft.
However, the development was given the go-ahead.
EDF then launched proposals to increase the number to 60, with more than half of the turbines built as high as 492ft to boost the generation of energy by 37%.
But the energy firm has now abandoned the plans, stating that it would not be pursuing the changes to get on with the project.
Moray SNP MSP MSP Richard Lochhead met with both locals who are against the development and the CEO of the firm, Matthieu Hue.
He said: "The proposed increase in the size of the turbines was resisted by many local residents in a beautiful part of Speyside and the decision to withdraw the application will be welcomed by many.
"Wind farms have a role to play in powering the nation but it is important that the visual impact is monitored and carefully regulated.
"The application to make a further application to increase the size of the turbines that already had planning permission was a step too far for many and attracted opposition from within the local community."
He added: "I hope EDF can now focus on the existing plans and maintaining a constructive and fair relationship with the local communities especially on issues such as the extent of community benefit."
Project Director John Penman, from EDF, said the company would not pursue the application so it can meet "important project milestones."
He said: "The wind farm will bring opportunities, growth and employment in the local area, with 10 technician jobs to be filled to maintain the wind farm and we will also be looking for two apprentices.
"We remain committed to the construction of Dorenell, as an important part of building a low carbon future for Moray, Scotland and the UK."
Scottish Government guidance states that communities should get annual payments of £5,000 per MW of energy generated, although it recently emerged that developers EDF Energy have only offered £2,000.
They have argued that since the guidance was published after the project was approved, they will honour the previously agreed £2,000 – and insisted there would be other non-cash benefits, such as a visitor centre, better paths and countryside rangers.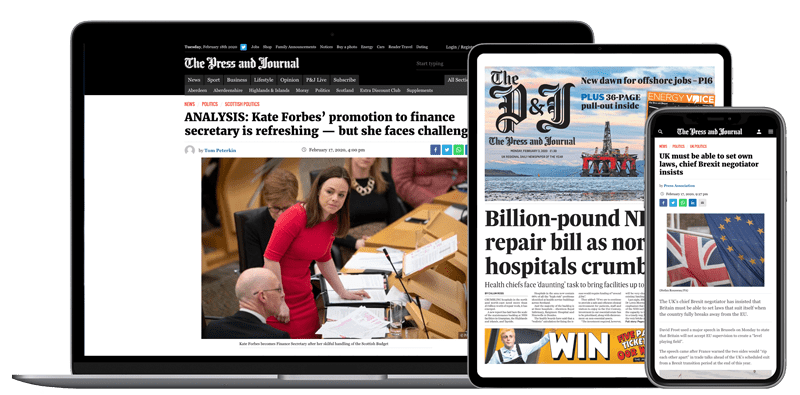 Help support quality local journalism … become a digital subscriber to The Press and Journal
For as little as £5.99 a month you can access all of our content, including Premium articles.
Subscribe