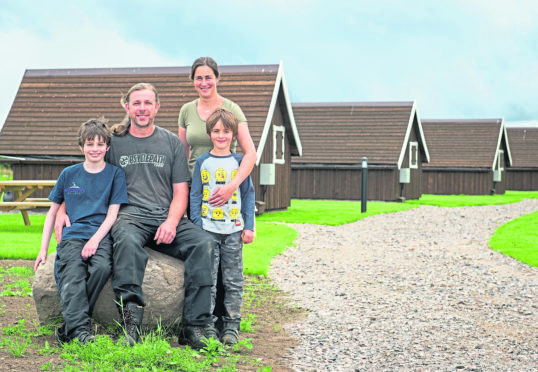 An unassuming Moray hill with links to one of Shakespeare's most famous characters has been transformed into an exclusive holiday park inspired by the story.
Macbeth's Hillock near Brodie is fabled as the spot where the future king meets the three witches who predict his rise to power and his demise.
Land-owners Karen and George Sutherland have completely renovated the mound and have installed five "glamping" pods at the site, which they have now opened up to visitors.
The project was partly funded by Moray Leader, who awarded the couple £118,415 after describing the location as "an undervalued" tourist destination.
After over a year of hard work, Mrs Sutherland is proud of what her family has achieved in improving the historic landmark and making it more visitor-friendly.
She said: "It used to just be a field and back in January and February we were fighting mud to create the initial groundwork. Now it is a fully functional camping site.
"We offer a very family-oriented set-up with five luxury glamping pods, each sleeping four people, and with numerous facilities including an en-suite shower room.
"Our slogan is a play on Shakespeare's words 'camping without the toil and trouble.'"
The pods resemble witches hats thanks to their slightly uneven appearance and the site also includes information boards telling tourists about the Shakespeare story of Macbeth alongside the real Macbeth, who ruled as King of Scots until 1057.
It was not always smooth sailing for the camping plans, as one of the options for the A96 Aberdeen to Inverness dual carriageway would have driven straight over the top of the heritage site.
However, Transport Scotland soon realised their error and stepped back from that proposal.
Mrs Sutherland is now looking forward to welcoming her first paying guests to the holiday park.
She said: "I'm very excited to have our first visitors come in and for them to give us feedback about the site."
"We would have liked to have opened to the public a wee bit earlier but we had quite a few delays with our equipment. Thankfully we've made it now and I'm looking forward to showcasing the place."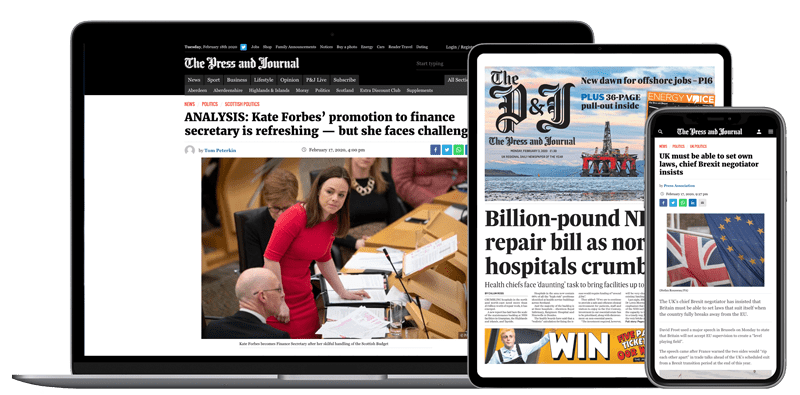 Help support quality local journalism … become a digital subscriber to The Press and Journal
For as little as £5.99 a month you can access all of our content, including Premium articles.
Subscribe