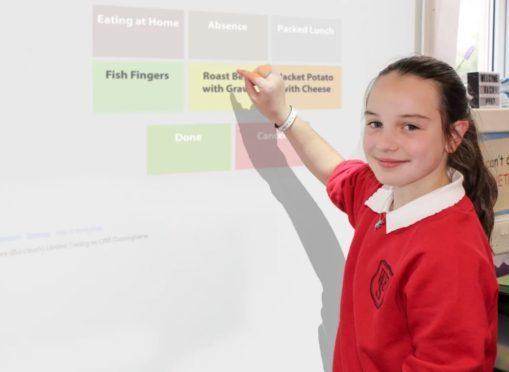 Primary school children in Moray are being invited to order their school dinners online from the comfort of their own homes and classrooms.
The initiative is part of a drive from the council to invest in internet facilities across the region to bring services closer to residents.
All eight secondary schools and eight primary schools now have the ability for students and parents to pick what they want for lunch from home or anywhere in school.
The remainder of the schools are expected to be enrolled in the system in the coming weeks with further improvements likely to include the ability to pay for other items online, including uniforms and trips.
Stuart McQuaker, head teacher of West End Primary School in Elgin, said: "We've all got busy lives.
"Not all parents make it into school each week to purchase dinner tickets and some may be reluctant to send their children to school with cash.
"Paying online means parents have the choice to purchase as many meals in advance as they wish as well as other benefits."
Another attraction for parents may be the addition of a transaction history that enables them to know what their child has eaten at lunch.
More than 1,000 families have already signed up to pay for school meals online since the system was launched at the beginning of the new term.
And it is estimated that more than 9,500 meals have already been paid for using the facility.
Aaron McLean, chairman of the council's policy and resources committee, said it was vital that the authority continued to invest in online services in order to keep pace with the demands of the modern world.
He said: "Our residents expect to be able to access council services online and it's important that we meet this expectation.
"We've been working with parents and carers, and school staff in the run up to introducing this and it's great to see it up-and-running in the classroom and at home."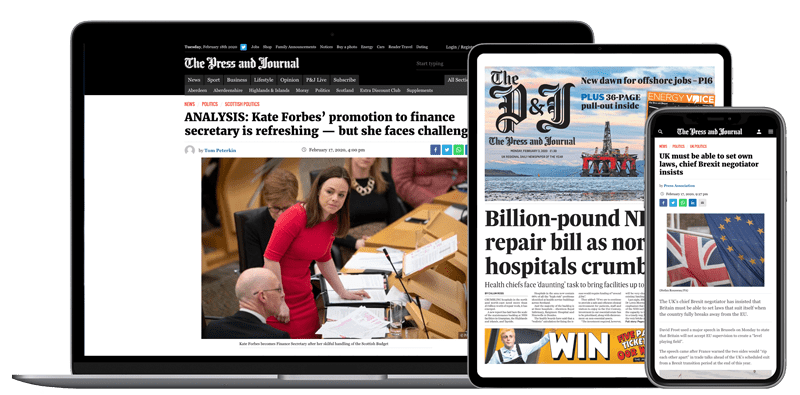 Help support quality local journalism … become a digital subscriber to The Press and Journal
For as little as £5.99 a month you can access all of our content, including Premium articles.
Subscribe