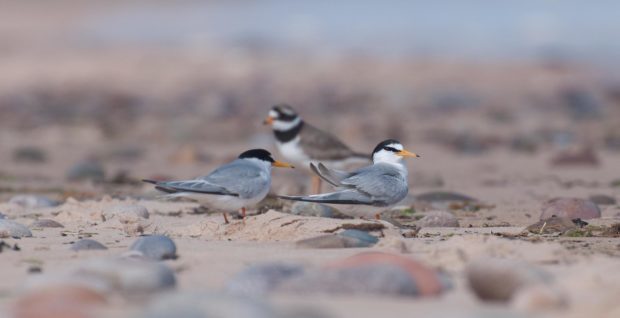 A group of Moray nature lovers have helped to protect one of the UK's rarest seabirds.
Only two little tern chicks have been raised on Lossiemouth's East Beach during the last decade.
However, this year, three of the tiny yellow-billed birds have grown to the stage where they are strong enough to take their first flight.
A band of local birdwatchers immediately took action when the distinctive breed, which is famed for its acrobatic courtship technique, was spotted on the Moray Firth coast in the spring.
A temporary fence was put around the small area by the RSPB and volunteers at the site where the birds, which are the only ones of their kind nesting in the region this year, appeared to be staying.
The location, among the dunes on the East Beach has been unsuccessful for the species in previous years due to disturbances from walkers, dogs and bikes.
The fact that users of the beach have stayed away from the fenced-off area has been cited as a reason why the chicks have survived long enough to take to the air.
It is the first time since 2015 that offspring from the birds have reached the landmark. The dry summer and the lack of major storms are believed to have also contributed to the success.
Meanwhile, two ringed plover chicks have survived on Forres Enterprise Scotland's land near Lossie Forest.
Margaret Sharpe, one of the volunteers who erected the fence, said: "It's brilliant these birds have had a fair chance to breed and raise their young after witnessing years of failure due to increasing disturbance.
"I'm greatly heartened by the public's response in respected the breeding enclosure. Hopefully this summer's success will be repeated in future years."
Little terns commonly arrive in Scotland in April after spending the winter in Africa before leaving again in August and can usually be seen nesting on beaches.
However, because their eggs are laid on sand, their nests can be vulnerable to high tides and predators.
In 2015, just 200 pairs bred in Scotland with only 25 successful on the east coast.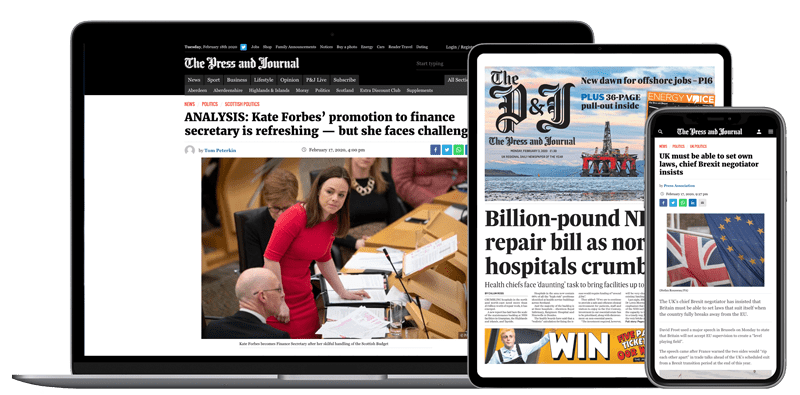 Help support quality local journalism … become a digital subscriber to The Press and Journal
For as little as £5.99 a month you can access all of our content, including Premium articles.
Subscribe