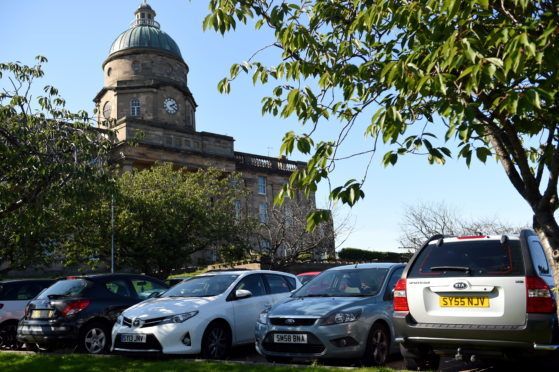 Health service campaigners in Moray have demanded action from NHS Grampian to prevent hospital transfers becoming more hazardous during the winter.
Women with high and medium-risk pregnancies are currently facing long journeys to give birth in Aberdeen or Inverness due to a staff shortage at Dr Gray's Hospital.
The transfers have already been condemned by the Keep Mum pressure group as "dangerous" and "risky" due to fears of complications while en route.
---
>> Keep up to date with the latest news with The P&J newsletter
---
The campaigners are pressing for progress to be made in restoring a full maternity service to Elgin before the big freeze hits the region.
Last night, NHS Grampian stressed it was actively exploring ways to restore services as the staffing situation "gradually improves" – but admitted there was still "a lot of work to be done".
However, Keep Mum member Marj Adams believes urgent action is needed to prepare for winter conditions.
The former teacher spearheaded the previous campaign in the 1980s after an ambulance was forced to abort an emergency trip in freezing conditions from Elgin to Aberdeen at about 2am.
She eventually gave birth in Huntly after the medics turned back.
Mrs Adams said: "We're very concerned about the approaching winter weather. The problems with the A96 are well documented.
"If the road ends up closed because of snow, then it's difficult to use other roads in some sections. There's also very little in the way of dual carriageway. There could be a lot uncertainties on the journey.
"The status quo is very concerning – particularly as there doesn't look like there's any progress being made with stepping up the service to what we had before."
The Keep Mum group met with NHS Grampian officials yesterday to discuss what they are doing to restore a maternity and children's services to Dr Gray's.
Mrs Adams welcomed the news that health staff are "cautiously optimistic" that improvements could be possible in the coming months with the paediatric service – opening up the possibility for Caesarean sections to be done in Moray again and the resumption of an on-call rota.
The children's ward at Dr Gray's is currently closed at evenings and weekends due to the previous working arrangements proving unsustainable.
Last night, the NHS confirmed that work remains ongoing to provide an updated action plan for the Scottish Government detailing when and how services would be restored.
Health Secretary Jeane Freeman told officials to think again last week after rejecting their previous submission.
A health service spokeswoman said: "We are aware of – and understand – the concerns raised by the local community.
"We are working closely with officials to incorporate their feedback and will provide a further version of the plan to the Cabinet Secretary.
"We acknowledge there is a lot of work still to be done. We're keen to press ahead and make progress towards restoring a consultant led obstetric and paediatric service in Elgin.
"In the short term, we are looking closely at the services previously offered to identify if there are any we may be able to safely restore when our staffing number gradually improves.
"In addition, we are also urgently exploring further ways that we can support patients and their families with travel and broader welfare where it is needed."​