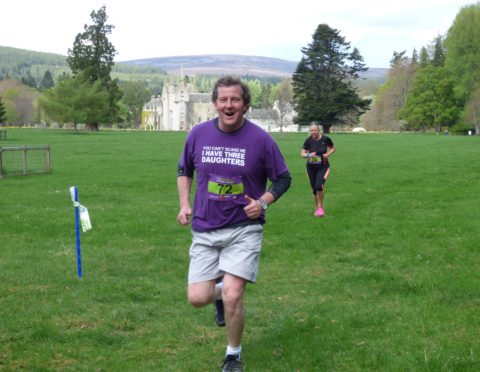 The Macmillan Cancer Support Speyside Committee will stage a series of multi-terrain fun runs in the beautiful grounds of Ballindalloch Castle this Sunday.
The event will include runs suitable for all ages and abilities – 800m, 1 mile, 2.5km and 5km with entrants welcome to walk the routes too.
Entry fees for the family-friendly event are £10 for adults (16 years and over) and £5 for children (up to 15 years).
All funds raised at the event will help Macmillan continue to support people affected by cancer.
Participants can sign up online at: https://www.active.com/ballindalloch-banffshire/running/distance-running/fun-to-run-at-ballindalloch-castle-2019
Ballindalloch Castle on Speyside has been the home of the Macpherson-Grant family since it was built in 1546.
The current laird, Guy Macpherson-Grant, said: "It is a great pleasure to welcome all the runners here to Ballindalloch Castle for the fifth Macmillan Fun Run.
"We hope that everyone has a wonderful day as well as raising much-needed funds for this tremendous charity."
Charlotte Mountain, chairwoman of the Speyside Committee organising the event, said: "The Fun to Run event at Ballindalloch has grown each year and is a wonderful way to bring families together in a fun event – and a good reason to get fit at the same time.
"We are hoping that the weather will be as kind as it was last year, when the runners and their families were able to enjoy the magnificent grounds after all their endeavors."