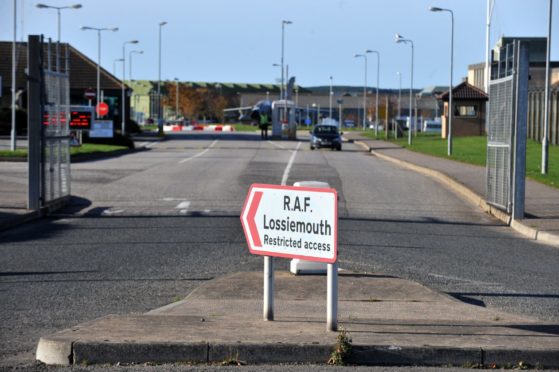 The fate of 27 firefighter jobs at RAF Lossiemouth has been called into question following the move to outsource contracts at the base.
A Moray MSP has voiced fears that personnel are at risk of redundancy after a £525 million fire and rescue service contract was agreed between the Ministry of Defence and Capita in July which covered RAF Lossiemouth.
The MoD said any talk of job losses was "pure speculation".
But Moray MSP Richard Lochead has written a letter to the UK Government urging the Defence Minster to review the proposed plans immediately.
In his letter, the SNP MSP detailed his concerns about the privatisation of the defence fire and rescue service and what this means for the future for those 27 firefighters currently employed at the Lossiemouth base.
He said: "This will be a very worrying and stressful time for the crew, many of whom have served at RAF for a number of years, and who are dedicated to keeping the base and its personnel safe."
Since the 1970s, civilians have served as firefighters at Lossiemouth's military airfield base.
"Given the loyal service and commitment the staff has given to RAF Lossiemouth over the years, it would be appalling if they were to be dismissed. To rub salt into the wound it appears many of the personnel found out about their fate via an email that came to light."
"This proposal and the way it has come to light is causing a great deal of distress to my constituents who continue to carry out their roles with complete professionalism, despite this hanging over their heads."
The Press and Journal contacted the Ministry of Defence for a response, a spokesman said:
"As no decisions have been taken about the future location of civilian firefighters and the closure of Kinloss airfield, suggestions of job losses are pure speculation at this stage.
"All civilian firefighters currently based at RAF Lossiemouth will be transferred to Capita as part of the new defence Fire and Rescue Project contract."
"We have yet to confirm the future basing proposals and the trades unions and workforce will continue to be informed."