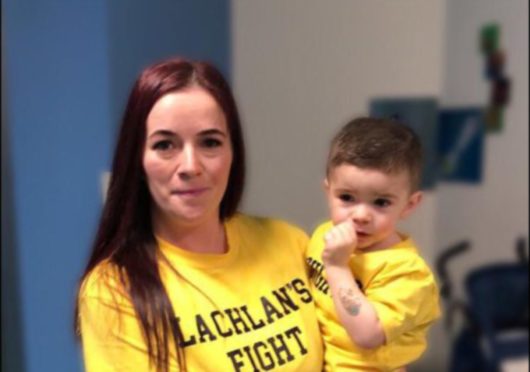 A two-year-old Moray boy has marked the end of his brave battle with cancer by 'ringing the bell'.
Little Lachlan Stewart from Lossiemouth, who friends and family call The Bull because of his strength in fighting the disease, was diagnosed with high risk nueroblastoma in May last year.
Concerned parents Sarahjane Galbraith, 30, and James Stewart, 43, noticed his stomach was swollen, prompting a trip to their local emergency department.
For the past 19 months, the youngster – who is one of seven children – has undergone several rounds of chemotherapy as well as stem cell harvest and a major operation to eradicate the cancer.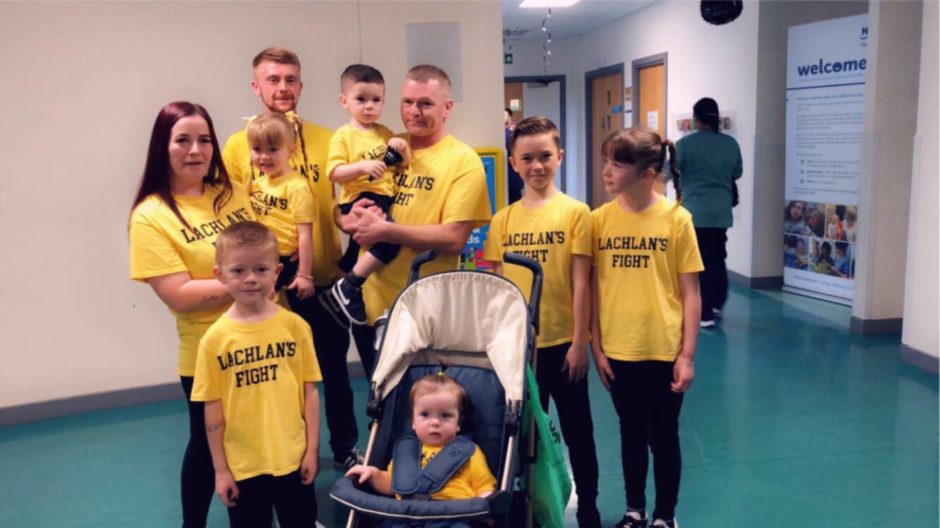 Marking the end of his remarkable journey, Lachlan 'rang the bell' on Monday in Aberdeen surrounded by friends, family and staff.
His proud mum praised Lachlan for his bravery throughout the process.
She said:  "He has been an absolute angel. He doesn't and never lets anything put him down.
"We were down at Glasgow's Queen Elizabeth Hospital and he was in surgery for around nine hours to have it removed. When he came out they expected him to be in intensive care for two days.
"Lachlan was there for 24 hours, placed in a normal ward and the second day after the operation was back on his feet. He's a wee legend."