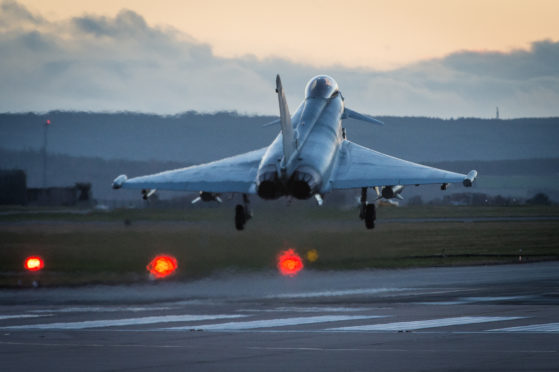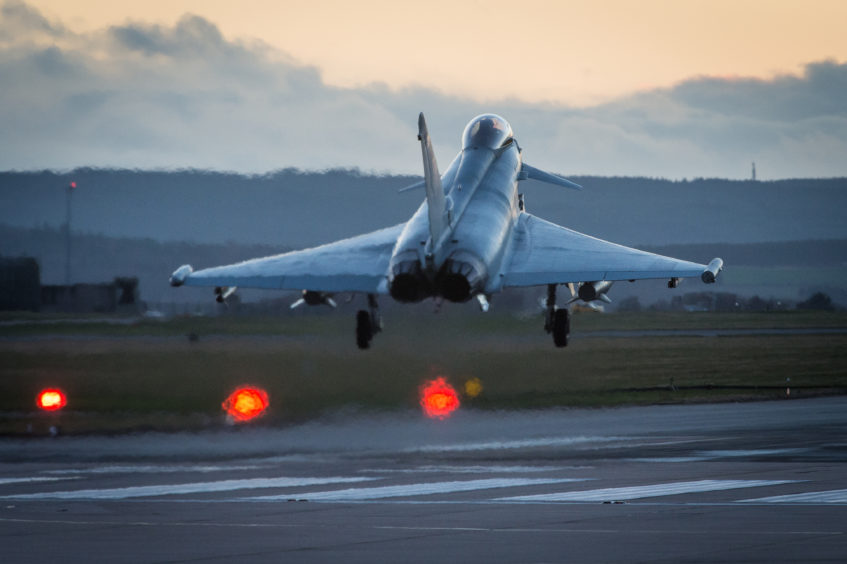 Air crews from the north-east are preparing to travel to eastern Europe to help protect Baltic nations against intruders.
Typhoon jets from RAF Lossiemouth will lead the deployment to Lithuania of 150 personnel from bases from all over the UK.
The peacetime mission involves aircraft being ready to scramble 24 hours a day to monitor unidentified or enemy aircraft approaching Nato airspace – similar to the quick reaction alert operation run from the Moray base.
Pilots from RAF Lossiemouth were most recently deployed to Iceland late last year where they flew 59 training missions and performed more than 180 practice intercepts near the Arctic Circle.
The forthcoming mission will task the UK forces with defending the eastern boundary of Nato airspace for allies who do not have the capability to do so themselves.
Scrambles during previous deployments have predominantly been as a result of approaching Russian aircraft.
Wing Commander Stu Gwinnutt, the RAF's detachment commander, said: "The RAF has been a regular guest of our Baltic colleagues – this is the sixth time the United Kingdom has deployed on this air policing mission.
"The RAF was the third Nato member to conduct what was then a brand-new allied mission here in 2004.
"I look forward to commanding the latest detachment to conduct this important mission, where we will demonstrate Nato's collective resolve and assurance for our eastern allies – as well as showing that the United Kingdom remains a leading Nato member that is reliable and well-connected."
Personnel from RAF Wittering in Cambridgeshire began transporting equipment and spares to the Lithuanian base earlier this month.
More than 400 tonnes of items have been collected from bases across the country before being prepared for shipment to eastern Europe.
Flight Sergeant Leon Moxam, detachment commander of 5001 Squadron, which is leading the ground engineering in Lithuania, said: "Deploying the team in advance is crucial to provide the engineering support for the aircraft to operate effectively.
"I will be leading the team through a rapid build phase, which will then allow another dedicated section of qualified electrical and mechanical technicians to support the aircraft."
A rota of Nato allies takes part in the mission. Belgian, Danish, Czech and Polish forces have defended the Baltic area since the UK was last there in 2019.