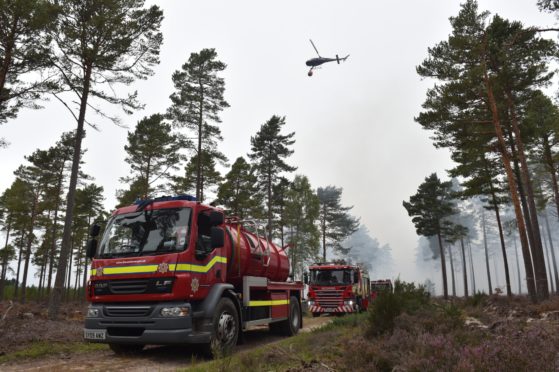 Firefighters have been tackling a Moray wildfire for almost 24 hours after the blaze broke out at lunchtime on Saturday.
The fire was reported in an area of woodland spanning 650ft x 650ft at Culbin Forest, with locals in the nearby towns of Forres and Dyke reporting seeing smoke billowing high into the sky.
Four fire crews were initially paged to attend around 12.53pm on Saturday, with two hailing from Forres and single crews from Nairn and Elgin also attending.
A helicopter and all-terrain vehicles were used as part of efforts to curb the fire spread at the popular beauty spot.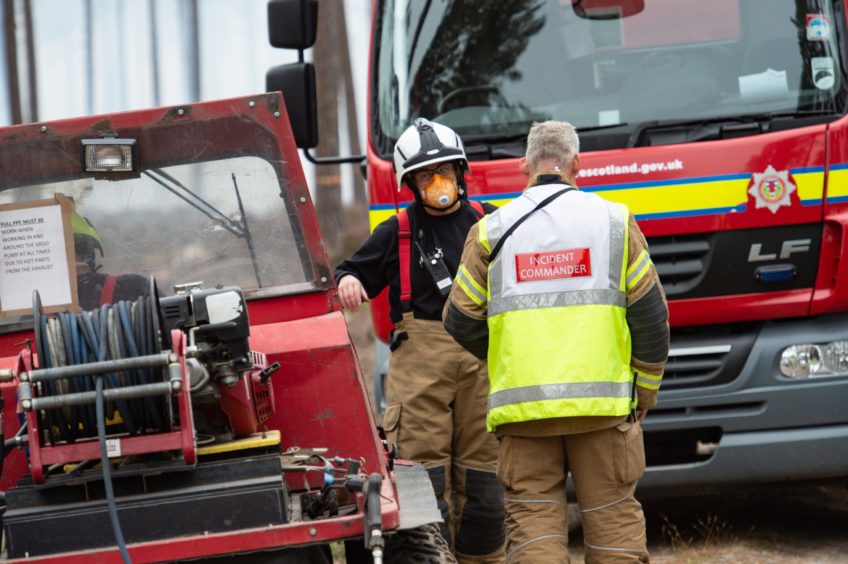 Crews fought for hours to bring the blaze under control with a single crew from Nairn attending on Sunday morning to dampen down hotspots before they were replaced by a crew from Forres.
One hose reel jet was in use as firefighters ensured there would be no flare-ups in the woodland.
Culbin Forest is designated as a Site of Special Scientific Interest (SSSI) and is popular with walkers and bike riders.
The area is recognised as an RSPB reserve with its mix of saltmarsh, mudflats, sand and shingle providing vital feeding ground for wading birds throughout the year.
The area is also popular with those seeking to sight seals and birds, however, visitors are urged to keep their distance so as not to disturb.
Moray MSP Richard Lochhead praised the work of the emergency services, adding: "Moray has had its fair share of forest and woodland fires in recent years and its concerning that Culbin has been affected."
He said that the incident acted as "a reminder we need to take care when out and about and vigilant".
Local councillor Lorna Creswell said: "I was sorry to learn of this incident and it is disappointing that there has been some damage caused by this fire.
"I am pleased with the emergency response of fire crews who were there to support folk in this situation.
"Culbin is a real attraction to the area and especially just now as it is allowing people to get out and about walking."
Locals were urged to avoid the area whilst fire crews tackled the blaze.
John Thomson, Foretry and Land Scotland's East Region manager, said: "We have been on site offering logistical support to the SFRS crews' phenomenal efforts to contain and control this incident.
"Flames are now out and overnight rain has been a great help but hotspots remain and we will monitor the site closely over the next few days.
"We are devastated that such a unique and ecologically important forest has been hit by fire and once it is safe to do so we will properly assess the extent of the damage."