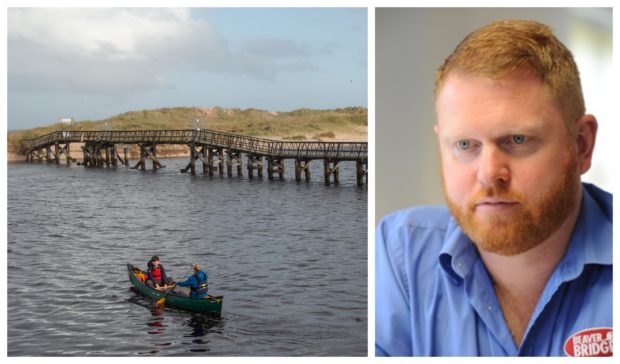 The project to build a replacement crossing to a popular Moray beach will be a "special" trip back to the region for a bridge builder.
Henry Beaver, from Shropshire, began his path towards engineering while attending Aberlour House and Gordonstoun, near Elgin, during the 1990s.
Now the 42-year-old, who runs his own firm Beaver Bridges, is poised to return to the region to lead the team tasked with replacing the crossing to Lossiemouth's East Beach.
During a 20-year career in the industry the businessman, who splits his time between Shrewsbury and Glasgow, has built and removed structures of all sizes across the country.
However, he has described the opportunity to create a landmark on the sands where he holds childhood memories as a unique project.
Hopes £1 million project to replace Moray footbridge will create 'iconic' landmark to help coronavirus recovery
He said: "I'm passionate about all bridge building but the Lossiemouth contract has definitely captured the imagination.
"I spent about seven or eight years in the area when I was growing up and it's where I grew and developed as a person – it set me on the path to where I am today.
"Gordonstoun's education ethos really started my passion for problem solving, which led me through various things to bridges.
"We spent a lot of downtime away from the school in Lossiemouth, down on the beach, having ice cream. I still go up to Moray for holidays."
The East Beach bridge has been sealed off since July last year after the century-old structure buckled under the weight of sun-seekers.
The £1million Scottish Government-funded project to replace the crossing was commissioned due to its significance to the town's economy.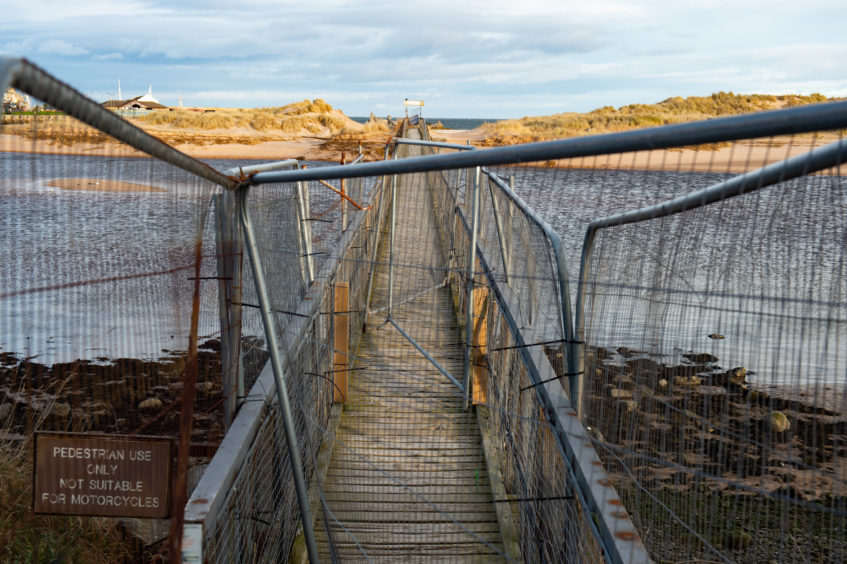 Studies done by the Lossiemouth Community Development Trust found that up to 4,000 people used the bridge daily to get to the sands during warm weather.
Campaigners hope the new design will provide an "iconic" architectural landmark to draw visitors to the coast.
Mr Beaver explained that work had already begun on the project with hopes of construction beginning in summer next year.
He said: "We've done a lot of work with the Lossiemouth trust and the council. Since then we've been gathering data and doing investigations to develop an options report, which will look at the ground foundations, different materials and different arrangements – because there are potentially lots of different solutions.
"Those will have to be costed and brought to the table, some will be more aesthetically pleasing than others, and then there is also the durability to consider.
"We're in the early stages at the moment but we hope to have the options report completed with all the permissions sorted by February or March next year."