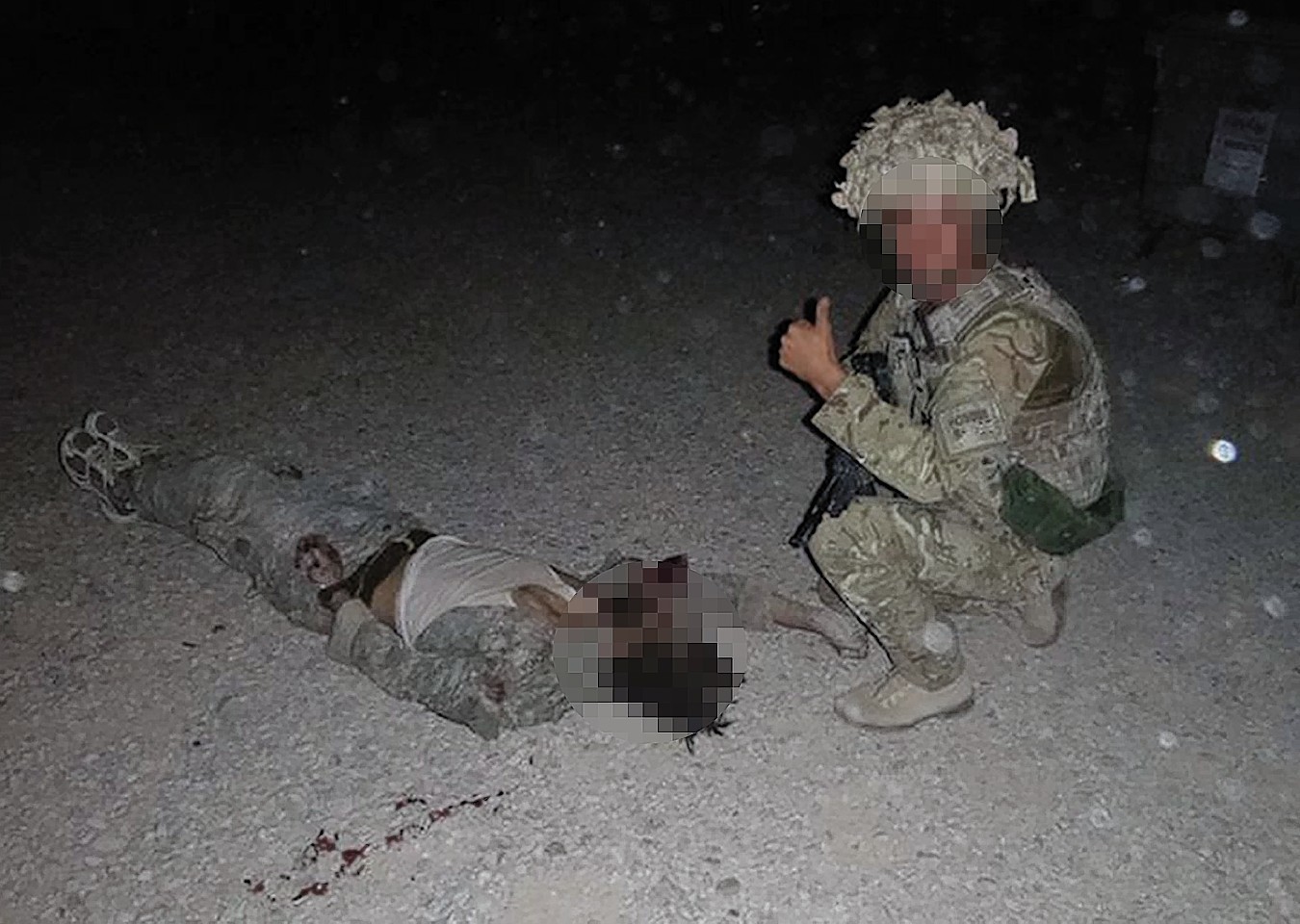 The fate of two RAF Lossiemouth personnel suspended from duties after a photo of a dead Taliban fighter appeared online has still to be decided.
No decision has yet been made on whether the pair will be charged – despite the "trophy" photo first coming to light more than two months ago.
The picture was taken in the aftermath of a deadly suicide attack in 2011 on Camp Bastion in Afghanistan.
It showed an unidentified member of 51 Squadron giving the "thumbs up" sign while standing beside the blood-stained corpse of a dead Taliban fighter.
The pair were suspended from duty in May after the photo appeared on the internet site Live Leak.
Yesterday a Ministry of Defence spokesmen confirmed that military investigations were continuing into the incident.
He said: "The inquiry and subsequent decision will be announced by the RAF chain of command when they have been completed."
The two RAF personnel have received a wave of support from many people living locally, who believe the pair had no case to answer.
In just one week, 10,500 people backed a social media campaign calling for the charges to be dropped.
Many posting on the Save our 2 RAF Gunners site insisted that while taking the images may have been misguided, it was an understandable given the dangers the two gunners had just survived.
Several contributors even pictured themselves giving the "thumbs up" sign as a way of showing their support for the two gunners.
The site was taken down after just seven days by the campaigners, who stated their job had "been done" in providing a focus for public opinion.
The assault on Camp Bastion in November 2011 left two US Marines dead and a number of British troops injured. Six Harrier jets were also destroyed in the suicide attack.
Several troops from the RAF Lossiemouth base were praised for their courage during the action in which 14 insurgents were killed.